Do Breast Implants Feel Natural to Touch?
Dr Rajat Gupta
If you are exploring enhancing your breasts, then you will come across different kinds of implant procedures –
Silicone implants which can be anatomically shaped or round shaped for a ballooned-up look.
Fat grafting procedure, where unwanted or excess fat from another part of the body is removed through a liposuction procedure and then transferred to the breast to give it more volume.
The most natural question which comes to your mind if you explore and then eventually go for a breast augmentation procedure is – do breast implants feel natural to touch?
The answer to this question depends on various factors, including the type of augmentation procedure you opt for, and where you get the implant inserted.
Fat Grafting Procedure
If you opt for the fat grafting procedure, there is no external object which is being placed inside your body. The fat is already a part of your body, and its texture is not alien to you. This procedure is used to enhance volume in your breasts, not to give it a particular shape. Therefore, when you go for this procedure, your breasts continue to feel as normal as they did before the surgery, albeit, with better volume.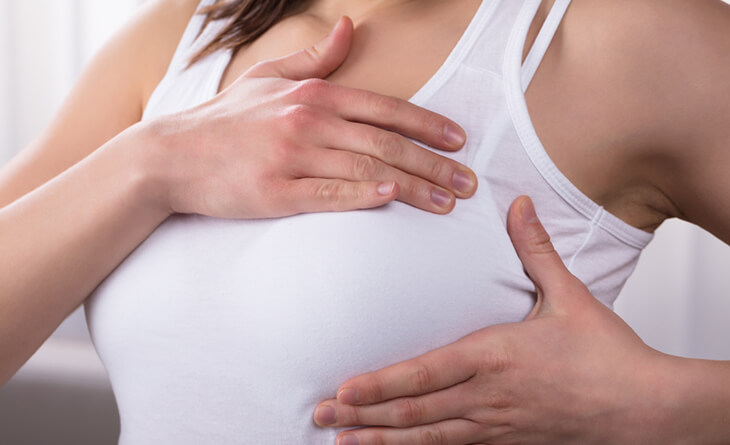 Have questions or want to get started? We are ready to help you with a smile!
Silicone-based Breast Implants
There are multiple aspects to this procedure, which determine the answer to your question – do breast implants feel natural to touch?
First, though silicone breast implants are external objects, they are soft and pliable and take whatever shape you want them to.
Second, they are of different types. Nano-textured implants and smooth implants are generally more preferred as they come with lower risk of malignancy (technical term – ALCL) and are also more natural to touch and in look as compared to textured implants(which remain rough and round).
Third, breast implants are used to give your breasts a particular shape, and to keep them in position. So, while the skin of your breast will feel natural to touch, there may be some amount of firmness which was not there earlier, irrespective of the type of implant used.
Fourth, the implant may be placed either below the breast muscle, or above it. Placing it below will give a more natural feel and look, even though the recovery process is slightly longer, as compared to placing it above the breast muscle.
Some General Points to Remember
Irrespective of the procedure you choose, or the placement of the implant, you can expect post-surgery swelling on one or both your breasts for the first few days. There may also be some discomfort, and your breasts may not feel natural to touch. The final outcome, once the swelling has gone down, takes about a month and a half, and the implant takes about 2 to 3 months after the surgery to fully assimilate the implant. That is when it will start to feel softer and more normal to touch.
Till then, do not worry if your breast implants do not feel natural to touch. Like any alien object, including a tooth filling, a body piercing or a tattoo, it takes time for you to adjust to the implants, both in look, and in feel.

Dr. Rajat Gupta
MBBS, MS, DNB(Gen. Surg.),
DNB (Plastic Surgery)
Dr. Rajat Gupta is a board certified plastic surgeon in India with 10 years of experience to back his expertise in the domain of aesthetic surgeries.
Having completed his training from Maulana Azad Medical College and equipped with a thorough understanding of aesthetic needs of people, Dr. Gupta strives to offer the best remedies and cosmetic procedures outfitted with the latest technology to the aspirants in India and across the globe. To book an appointment, call: +91-9251711711 or email: contact@drrajatgupta.com