What Is Asian Blepharoplasty?
Asian Blepharoplasty is an upper eyelid procedure which involves the creation of a definite upper eyelid crease. It is desired by Asian people who want Caucasian eyes.
Dr Rajat Gupta specialises in making a very natural-looking upper eyelid crease through a scar-free procedure. He ensures that it looks like those are your god-given eyes.
Download A Patient Guidebook Of Asian Blepharoplasty ?
Asian Blepharoplasty Best Results / Before & After
1 Slide Result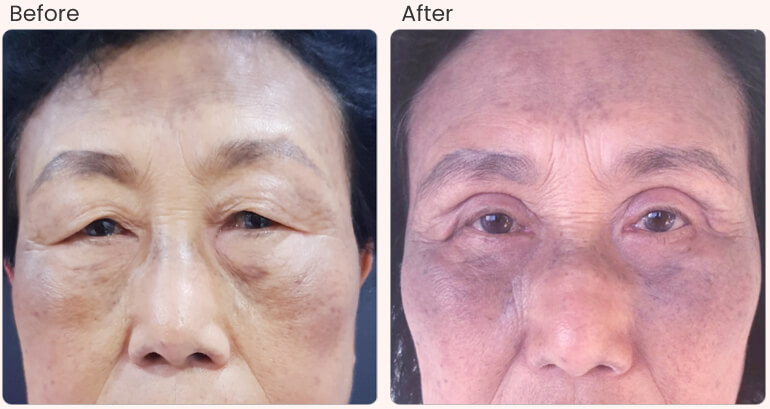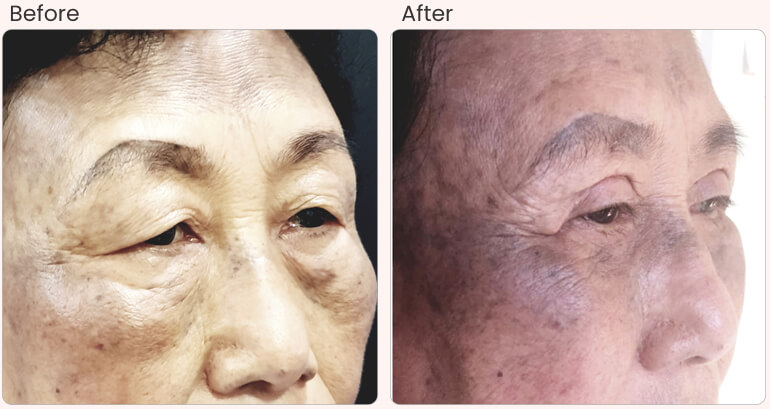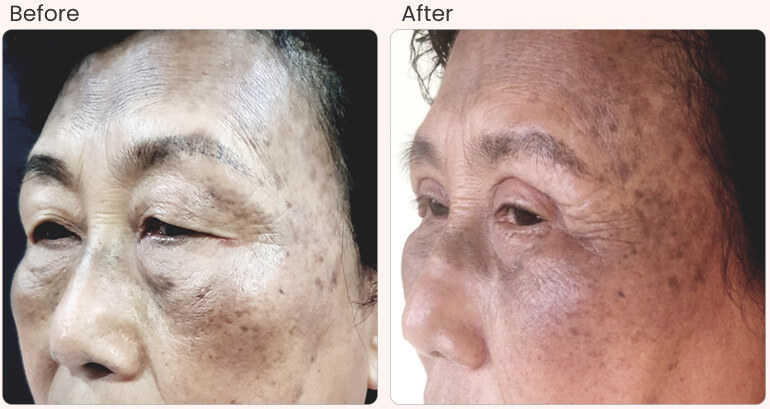 This 55 year old doctor came all the way from Nagaland to get her Asian Blepharoplasty along with lower blepharoplasty with us

Age: 55 year
Type: Asian Blepharoplasty and Lower Blepharoplasty
1 Slide Result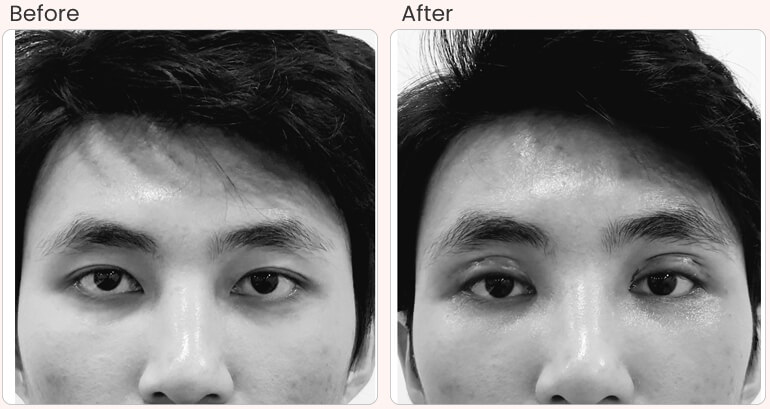 This 22 year old male from Assam wanted to have his upper eyelid fold created. In a 30 min procedure under local anesthesia, he got what he wanted a high upper eyelid fold to achieve his desired look.
1 Slide Result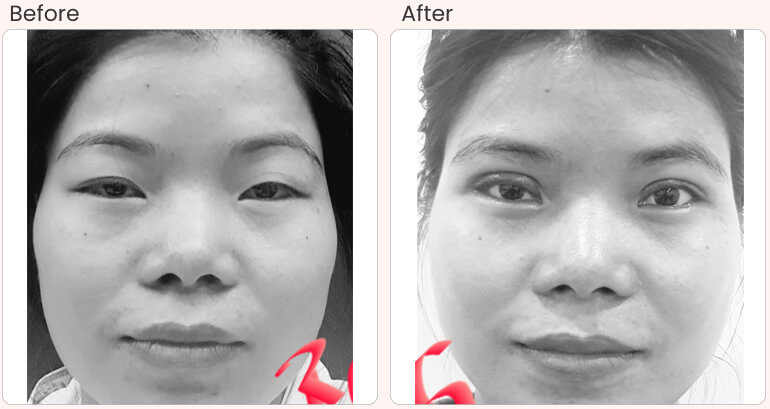 This 27 year old female from Nagaland wanted to have his upper eyelid fold created. In a 30 min procedure under local anesthesia, she got what he wanted a upper eyelid fold to achieve her desired look.
Why Asian Blepharoplasty Is Done?
Asian Blepharoplasty procedure is done if:
You desire upper eyelid fold creation to resemble a Caucasian look.
You want fuller, better-defined eyes
You want the centrepiece of your face to stand out
You want your eyes to look as beautiful as the rest of your face
What Asian Blepharoplasty Can / Can't Do
---
Create an upper-eyelid crease
Make the patient's eyes look more Caucasian
Reduce fat, making the eyes more visible
Get rid of the mono-lid phenomenon
Change your eye colour
Affect your eyesight
Make your eyes look completely different
Change the slant of your eyes
Don't take biggest decision of life
Without getting complete information!
How You Should Prepare For Asian Blepharoplasty?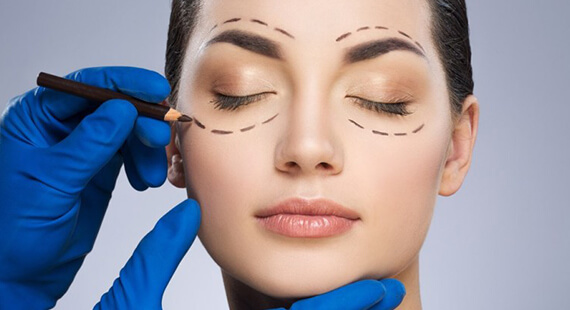 Consult a board certified plastic surgeon
The surgeon will prescribe some blood tests
The surgeon will prescribe medications or adjust your current medications
Stop smoking
Avoid any medication not prescribed by the surgeon, like aspirin or any anti-inflammatory drugs. They can increase bleeding during the surgery
Stop taking any recreational drugs, such as cocaine
Arrange for a driver to take you back home post the surgery or someone to stay with you in case one night admission is required
What is the Procedure of Asian blepharoplasty?
Upper eyelid crease creation can be done through surgery known as Asian blepharoplasty. It is also known as double-eyelid surgery that refers to surgery designed to place a pretrial crease in eyes that is missing.
The entire process includes two steps. First is Upper Blepharoplasty that will only defeat your upper eyelid and make it less droopy and less puffy.Second is Asian Blepharoplasty; the crease creation giving you a more beautiful eyelid!
Recovery After Asian Blepharoplasty?
Out-patient procedure
Post the surgery, you may experience some bruising on both eyelids and slight swelling which is only temporary and starts to diminish 24 hours post surgery.
You will be advised to apply compresses on both eyelids and use soothing eye drops to relive any soreness.
Within 1 week, you will be "back to normal" and results will start to show.
You might notice some asymmetry in the eyes, but that is only due to the swelling and the postoperative scar tension.
The original eye-shape returns within a few days.
Download A Patient Guidebook Of Asian Blepharoplasty ?
Risk involved in Asian Blepharoplasty ?
Like every surgery, there are risks and potential complications of asian blepharoplasty . Common risks involved in asian blepharoplasty include, anesthesia risks, a chance of infection, irritation, dry eyes and discomfort.
However, if performed by a board-certified plastic surgeon the complications are avoidable.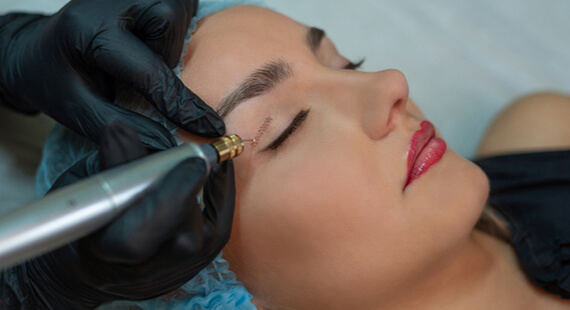 We Provide Very Transparent Pricing To Our Patients !
Asian Blepharoplasty –
620 to 750