What Is Arm Lift?
Arm Lift procedure, also called Brachioplasty, is a cosmetic procedure performed to reshape and tone the sagging upper-arms by removing the excess skin and fat. The procedure is performed to reduce the localized pockets of fat in the upper arm. It also helps in tightening and smoothening the underlying supportive tissue and enhances the shape of the upper arm.
The incision is done from the armpit to the elbow. Excess tissue is removed and liposuction is done to remove the stubborn fat cells.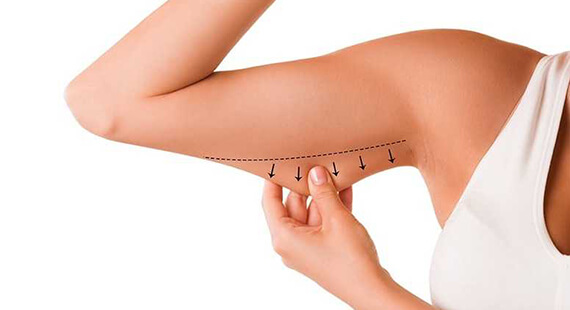 Download A Patient Guidebook Of Arm Lift ?
Why Arm Lift Is Done?
Arm Lift procedure is done if:
To tighten the arm's skin.
To remove any excess fat.
To make the arm look toned and nice.
To restore the youthfulness of the arm.
What Arm Lift Can / Can't Do
---
Make your arms look younger.
Make them look toned.
Help you get rid of excess fat.
Make them less flabby and droopy.
Change the complete look of your arm.
Make your arms stick thin.
Define your biceps.
Don't take biggest decision of life
Without getting complete information!
How You Should Prepare For Arm Lift?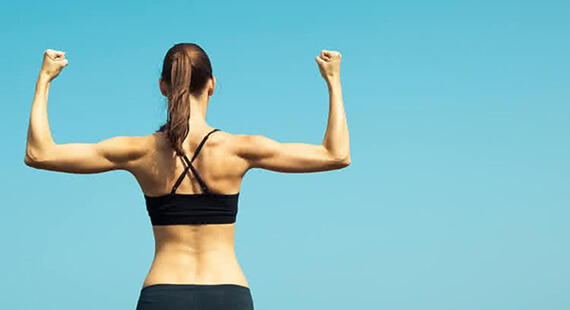 After discussing the procedure with your surgeon, you will go through a number of steps to ensure you are fit for the procedure. This counts as preparation for the lift. These include:
Reviewing your medical history
Answering any questions about current and past medical conditions
Undergoing a physical examination
A complete examination of the undersides of your upper arms
Discussing your expectations
Explaining why you want the lift and what are your result expectations
Stop smoking for at least two weeks before the surgery
Do not resume smoking until a complete recovery
What is the Procedure of Arm Lift?
Your surgeon makes incisions on the undersides of your arms. The length and pattern of the incisions depend on how much skin will be removed. After making the incisions, the surgeon removes any excess fat through liposuction.
Then, he tightens your underlying tissues and secures them with stitches. Your skin is then draped over the new contours, after removing any excess skin. Sutures are used to close the incisions.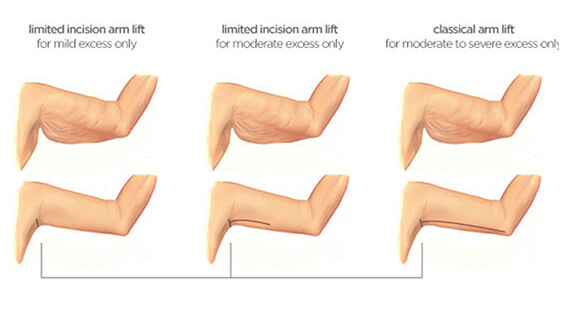 The procedure is a daycare procedure.
You can go home the same day of the surgery.
You can resume all your activities from the next day.
There may be some bruising, swelling, tightness, light bleeding, numbness, and a tingling sensation.
Cardio exercise can be resumed after one week.
Weight training can be resumed after three weeks.
The swelling subsides quickly.
You can see the full results in 2-3 months.
Download A Patient Guidebook Of Arm Lift ?
Risk involved in Arm Lift?
Major scarring
Incisions can result in raised, red scars
Asymmetry in the shape of your arms
Perfect symmetry is not possible.
Changes in skin sensation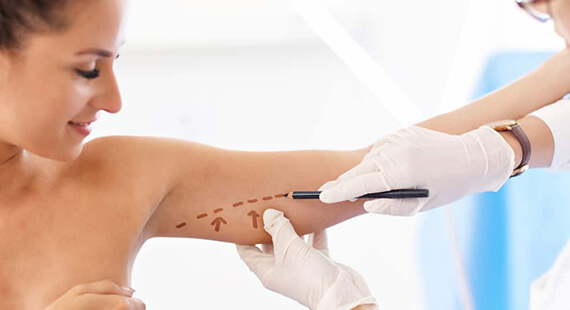 We Provide Very Transparent Pricing To Our Patients !