1 Month Extensive Training Program
For Aesthetic Surgeons
Program Overview
Dr Rajat Gupta, with his tremendous experience in cosmetic surgery spanning over a decade, holds the hands of young, upcoming and even the experienced surgeons to take them through the intricate techniques of varied cosmetic procedures. 
He believes that sharing knowledge and expertise is essential. This makes the benefits and advantages of cosmetic and reconstructive surgeries reach far and wide.
The prolific fellowship program offered at RG Aesthetics gives budding surgeons maximum exposure in cosmetic and plastic surgeries. The program is conducted under the mentorship of Dr Rajat Gupta.
The key learnings of the program are as under:
Newcomers receive effective hands-on training.

Fellow surgeons get to attend non-surgical cosmetic procedures.
Within the first ten days of the program, the fellows are exposed to a range of cosmetic surgeries, including facelifts and high definition liposuction.  

They receive training in silhouette soft facelift technique under the expertise of Dr Gupta. 

Fellow surgeons navigate the state-of-the-art liposuction technology practised at RG Aesthetics.
While training the upcoming surgeons, Dr Gupta always emphasizes on the importance of having a keen eye for aesthetics. The fellows shadow him and witness various procedures performed with precision and gain a better understanding of the natural body contours in the process. Many surgeons under the fellowship program return for more training.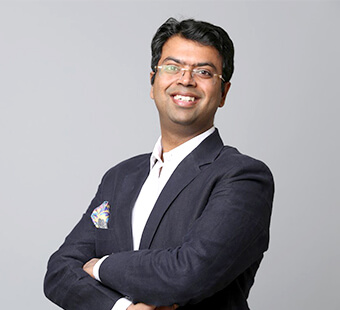 Dr. Rajat Gupta, M.Ch
Board certified plastic surgeon
Director RG Aesthetics, Delhi, India
Dr Rajat Gupta was awarded "The Best Young Plastic Surgeon in India" at the 7th International Healthcare Summit & Award 2017

He is the first official trainer for Silhouette Soft Facelift in India

Dr Gupta is one of the 46 doctors across the globe to be a member of the prestigious International Society of Auricular Reconstruction (ISAR).

Dr Gupta completed his fellowship at Fellow Instituto de Benito, Barcelona (Cosmetic Surgery) and Fellow Hospital Sant Pau, Spain (Breast Surgery). 
His far spanning exposure includes countries like Spain, Paris, and Singapore. 

Dr Gupta is familiar with the international standards of cosmetic surgeries and adheres to them with precision.

He has a long line of satisfied patients and inundated testimonials to his credit.

He devised the PURE contouring method in cosmetic surgery.

Being an expert in the latest MicroAire and VASER liposuction technologies, he trains surgeons across the nation.
Have questions or want to
get started fellowship
program?