Cost of Breast Uplift and Implants
Dr Rajat Gupta
Do you sometimes feel as if one of your breasts is perkier than the other? Or did you recently lose a lot of weight, and your breasts look like they are drooping towards your stomach? Or have you always felt as if your breasts are too small for the rest of your figure? Are you exploring ways to make things right for you? Are you wondering if you should go for a breast uplift or implant procedure?
While you have reached the right place, you are also likely wondering the following – what is the cost of breast uplift and implants? Will this put a huge dent in my pocket?
At RG aesthetics, we believe in following a very transparent approach when it comes to sharing information with our patients. Which is why we tell you upfront that a breast augmentation or implant procedure is likely to cost you anywhere between Rs. 1.3 and 2.3 lakhs – the cost will vary depending on the exact surgical procedure we follow (gel-based implants vs saline implants vs fat grafting, the point of incision and other factors that we discuss in depth during the consultations).
The next question is likely to be – why is the cost of breast uplift and implants so high? Why is that the case? Can't we cut costs somewhere?
Let me ask you something. When you choose your child's school, are you not likely to go for one which provides the best teachers and facilities, even if you have to stretch your budget a little? Given a choice between food cooked in dalda and olive oil, are you not more likely to go for olive oil? Would you buy party clothes from brands or the streets?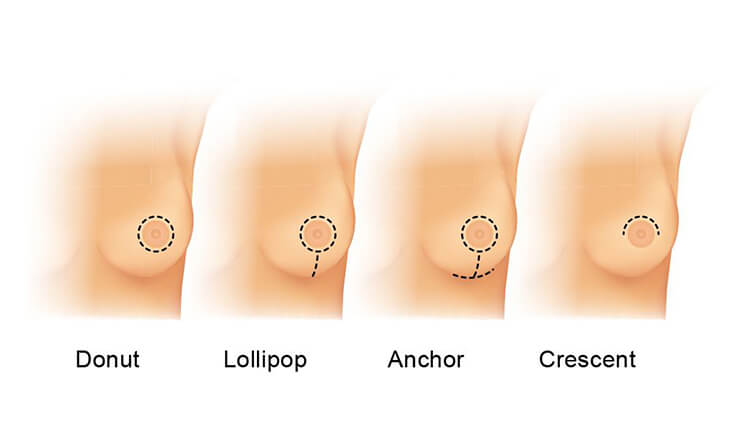 Have questions or want to get started? We are ready to help you with a smile!
How do you make your choices in these situations? Is cost the only consideration, or do you make a pros and cons list with several other factors? Chances are that the quality of the product or service, its long-term impact on your health or career, are also factors that will make it to your pros and cons list, in addition to cost.
Similarly, when it comes to breast uplift and implants, cost is one of the elements for you to consider. I urge you to choose wisely and be cognizant of the following:
Always go ahead with a board-certified cosmetic surgeon. They have the right training and have the license to practice what you are looking for. Just as you would not take an antibiotic based on the recommendation of a friend who is not a doctor, similarly, do not choose to get a surgical procedure from someone who does not have the requisite qualification.
DO NOT TRY TO CUT COSTS. When you do, you are compromising on the quality of materials being used and the surgical procedures as well.
Trust that your surgeon is your caregiver. They will only advise what is right for you and good for your health, even if it costs a little more than your expectation.
As with any other service, the cost of breast uplift and implants is governed by many factors, all of which impact not only the outcome of the procedure, but also have long term implications. Choose wisely. Let the cost itself not be the only key determining factor.

Dr. Rajat Gupta
MBBS, MS, DNB(Gen. Surg.),
DNB (Plastic Surgery)
Dr. Rajat Gupta is a board certified plastic surgeon in India with 10 years of experience to back his expertise in the domain of aesthetic surgeries.
Having completed his training from Maulana Azad Medical College and equipped with a thorough understanding of aesthetic needs of people, Dr. Gupta strives to offer the best remedies and cosmetic procedures outfitted with the latest technology to the aspirants in India and across the globe. To book an appointment, call: +91-9251711711 or email: contact@drrajatgupta.com