Textured V/s Smooth Breast Implants
Dr Rajat Gupta
Breast Augmentation, more commonly known as "boob job" is a process that involves the use of artificial implants or fat grafting to increase the size and projection of breasts enhancing the self-image and confidence.
Once you have decided to get breast augmentation surgery, you need to choose which procedure you choose, breast implants or fat grafting.
For breast implants, one can choose between textured, or nanotextured and smooth implants. Breast implants can last you 10-12 years.
Textured Implants
Textured implants are rough and give traction to the surface that keeps them from moving around within the breast pocket created by the surgeon. Though textured implants are used to lower the chances of capsular contracture, they have more chances to leak and ripple when compared to smooth implants.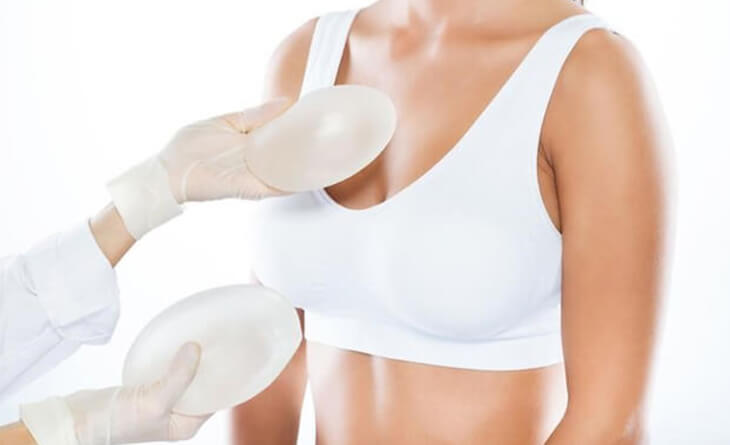 Have questions or want to get started? We are ready to help you with a smile!
Smooth Implants
Smooth Implants have an outer silicone rubber shell that is smooth and therefore do not attach to the body tissues surrounding it. This makes them move freely within the breast pocket created by the surgeon making them look more natural. Smooth implants last longer than the textured implants and have fewer chances of rippling and leaking. Smooth implants are also considered safe and have not shown any association with cancer.
Dr. Rajat Gupta, a board-certified plastic Surgeon at RG Aesthetics is the first plastic surgeon in India to use smooth implants for breast augmentation.
Breast Fat Grafting
Another method for breast augmentation is fat grafting. Excess fat from another part of the body is removed using liposuction techniques. This fat is treated and injected to the breasts. This is a natural breast enlargement and results are almost permanent.
Once you have decided on the method for breast augmentation, next question that will come to your mind is about the correct size and projection of the breast. At RG Aesthetics, we use 3D Simulation device by Crisalix. With this software, the surgeon will take few pictures of your breast from different angles. These are then uploaded securely to the Crisalix account. With this, you would then be able to see 3D results of how your body would look after the surgery. With 3D simulation, you can choose from different breast size and projection that would suit your body type. Dr. Rajat Gupta is the first surgeon to use 3D simulation.

Dr. Rajat Gupta
MBBS, MS, DNB(Gen. Surg.),
DNB (Plastic Surgery)
Dr. Rajat Gupta is a board certified plastic surgeon in India with 10 years of experience to back his expertise in the domain of aesthetic surgeries.
Having completed his training from Maulana Azad Medical College and equipped with a thorough understanding of aesthetic needs of people, Dr. Gupta strives to offer the best remedies and cosmetic procedures outfitted with the latest technology to the aspirants in India and across the globe. To book an appointment, call: +91-9251711711 or email: contact@drrajatgupta.com