Breastfeeding after breast lift and implants
Dr Rajat Gupta
Breast lift and implant procedures help you in your aesthetic journey – these procedures work to give you the desired body structure and breast size. You may opt for either procedure depending upon your need.
Do you want to add volume to your breasts?
Do you feel that your breast size is not in sync with the rest of your body structure?
Do you want deeper cleavage?
Do you want to fix drooping breasts or areola?
Do you want to correct asymmetrical breasts?
If you answered in positive to any of the above, then it is time to consult your cosmetic surgeon and understand which of the two procedures – breast lift or breast implants – is the right one for you.
However, this does not take away from a woman's desire to start her family, and that comes associated with breastfeeding after the birth of the child. This brings with it a valid concern – breastfeeding after breast lifts and implants.
You may be faced with two different questions in this regard –
Is breastfeeding after breast lift and implants possible and safe?
What happens to breast implants after breastfeeding?
Let us address both these queries, one at a time.
Breastfeeding after breast lift and implants
We cannot emphasize enough the role of a board-certified, expert plastic surgeon for breast lift and implant surgery to ensure that breastfeeding after the procedure is not only possible, but a safe experience for both you and your child.
A breast implant surgery, done rightly, using the right set of techniques and technology in an expert manner, ensures that the implant is placed behind the pectoral muscle and does not hinder the ducts, which remain connected to the nipples. Therefore, breastfeeding is not hampered.
The breast implants used during the surgery are also FDA approved and made from silicone gel. Silicone gel has chemical properties which makes it the ideal candidate for breast implants – not only does it retain shape, but it also has low reactivity and toxicity.
Breast implant procedure performed with expert hands also ensures that the areola remains untouched. Therefore, nipple sensation is not impacted during this procedure, which is a key aspect of breastfeeding.
Therefore, is it safe to breastfeed your child after undergoing a breast implant procedure? The answer is YES.
What about breast lift surgery? A breast lift procedure performed to correct nipples or areolas may affect the sensation in the nipples, however, performed by an expert, such complications are avoidable, and breastfeeding is safe to do.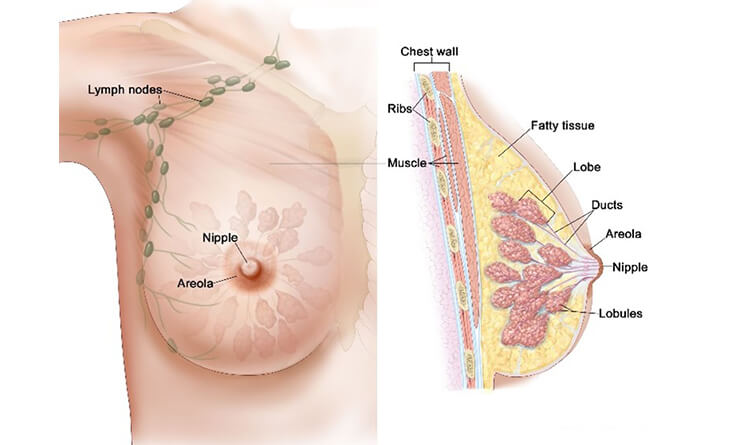 Have questions or want to get started? We are ready to help you with a smile!
What happens to breast implants after breastfeeding?
The short answer to this question – NOTHING. The long answer – it is not what happens to the breast implant after breastfeeding, but what happens to the breast after breastfeeding that is the pertinent question. Breastfeeding may lead to changes in the breast size and shape, as well as cause some sagginess and drooping, which may affect their look, while not having an impact on the actual implant.
If you are planning for a family soon, then you may defer the decision for a breast lift or breast implant procedure for after childbirth and breastfeeding. At this stage, you will also be able to correct the unwanted changes to your breasts because of childbirth.
Dr Rajat Gupta is a board-certified cosmetic surgeon, who will understand your requirement and create a customized plan of action for you, with you.

Dr. Rajat Gupta
MBBS, MS, DNB(Gen. Surg.),
DNB (Plastic Surgery)
Dr. Rajat Gupta is a board certified plastic surgeon in India with 10 years of experience to back his expertise in the domain of aesthetic surgeries.
Having completed his training from Maulana Azad Medical College and equipped with a thorough understanding of aesthetic needs of people, Dr. Gupta strives to offer the best remedies and cosmetic procedures outfitted with the latest technology to the aspirants in India and across the globe. To book an appointment, call: +91-9251711711 or email: contact@drrajatgupta.com