Breast Lift without breast implants price
Dr Rajat Gupta
It is a common misconception that breast lift surgery is equivalent to breast implants. It is important for us to understand how the two procedures differ, what each of them offers the patient, and breast lift without breast implants price.
Breast Implants
Breast implants are external products made from silicone gel, which are placed inside the breast cavity, to enhance the breast size. One may choose to opt for this procedure for any of the following reasons –
Asymmetrical Breasts.
Breast size which is disproportionate to the rest of the body structure.
Desire for deeper cleavage.
Returning lost volume (on account of weight loss or ageing or breastfeeding) to the breasts.
Breast implants are the means for breast augmentation, scientifically known as mammaplasty.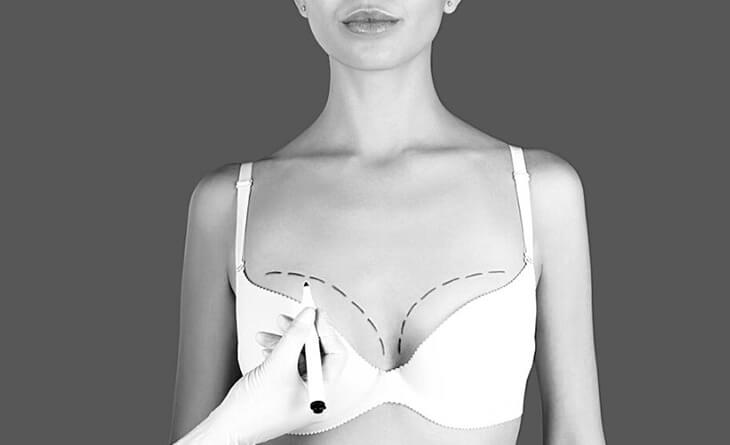 Have questions or want to get started? We are ready to help you with a smile!
Breast Lift Procedure
Scientifically termed as mastopexy, breast lift procedure is different from breast augmentation using breast implants. This procedure works towards tightening the breasts and increasing their "perkiness". You may opt for breast lift for any of the following reasons –
To return the youthful contour to your breasts.
To fix sagging or droopy breasts, which may happen on account of weight fluctuation, ageing, or other genetic and hereditary reasons.
To fix the pendulum-like shape of your breasts.
To fix downward pointing areolas and nipples.
To fix stretchy breast skin or enlarged areolas.
To fix a larger drop of one breast as compared to the other.
Breast lift procedure does not make use of breast implants and does not work at changing the size of your breasts. What it does do is increase fullness and roundness of the breasts, rejuvenate sagging breasts and make your breasts look perkier and younger, taking the age off of you significantly. The procedure also relies on removing the excess breast tissue and reorienting the remaining breast tissue to provide better shape, unlike a breast augmentation procedure, which adds something to the breasts.
The difference in techniques and technology used for a different outcome means that breast lift without breast implants price varies significantly from breast augmentation using breast implants. At Dr Rajat Gupta's clinic, we believe that transparency is the best policy. Our pricing for breast lift surgery varies from USD 1900 to USD 3200. The exact price depends upon the exact roadmap to be followed for the procedure, which depends upon your specific case and need – we understand that every patient is unique, and one solution does not fit all. Quality is also our top priority, and that quality comes with a price, therefore we know that we are not the cheapest when it comes to breast lift surgery in Delhi. However, we believe that all our patients are equal – there is no differential pricing for Indian or international patients.
This price range covers the admission cost, OT and surgeon's charges, cost of the medicines required during the stay, and post-operative consultations till the removal of sutures.

Dr. Rajat Gupta
MBBS, MS, DNB(Gen. Surg.),
DNB (Plastic Surgery)
Dr. Rajat Gupta is a board certified plastic surgeon in India with 10 years of experience to back his expertise in the domain of aesthetic surgeries.
Having completed his training from Maulana Azad Medical College and equipped with a thorough understanding of aesthetic needs of people, Dr. Gupta strives to offer the best remedies and cosmetic procedures outfitted with the latest technology to the aspirants in India and across the globe. To book an appointment, call: +91-9251711711 or email: contact@drrajatgupta.com