What do they use for breast implants?
Dr Rajat Gupta
Women with smaller breasts feel self-conscious about their figure as they are not able to wear certain styles of dresses or shirts. Some might feel less sexy and some might have low confidence during intimate times.
Some women have small breasts naturally, some might have lost volume due to normal ageing, post-pregnancy, lactation or significant amount of weight loss. If you fall under any of the above categories, breast augmentation surgery using implants or fat grafting is the right solution for you.
Implants and breast augmentation can help improve the figure and shape of a woman to make her look more youthful. Breast augmentation is performed by board-certified plastic surgeon to increase the size of the breast. The surgery involves placing an implant under the tissue of breasts that make them look fuller.
There are two major types of breast implants:
Silicone breast implants:
Silicon is one of the most popular choices for breast implants for breast surgeries. Silicone breast implants contain silicone gel that closely mimics the feeling of human fat. Silicone breast implants give a more natural look to your breasts. Silicone implants are available in different sizes and textures.
Saline breast implants:
These implants contain sterile. They are a safer option to add volume to your boobs and create more cleavage to your breasts as saline gets easily absorbed in the body. These implants are available in various shapes and sizes, making it easier for a woman and the surgeon to select the appropriate one.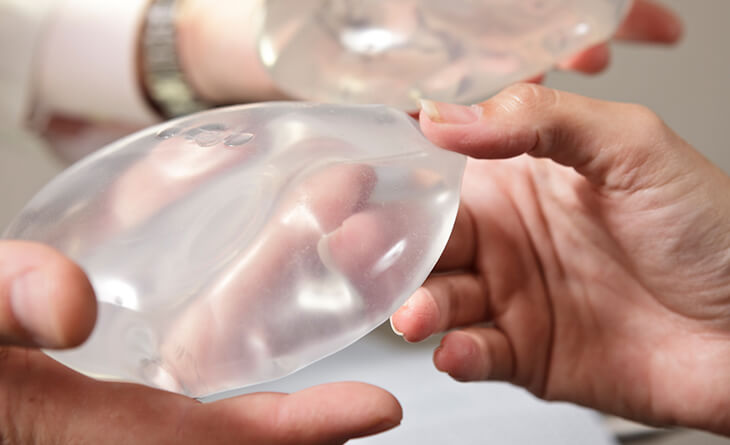 Have questions or want to get started? We are ready to help you with a smile!
Advantages of silicone breast implants:
Silicone breast implants give you a look at real breasts, making them a popular choice for women who want to enhance their curves.
These implants help you to maintain a more natural feel in augmented breasts.
There are rare chances of rippling with silicone implants, making them the most preferred choice for those who have undergone breast augmentation.
Advantages of saline breast implants:
These implants contain sterile salt water that looks similar to the fluid present inside the human body
These implants need a slightly smaller incision as they are filled after their placement inside the breast.
They give a more firm feel as compared to gel-filled implants.
The implant has a flexible volume that can be adjusted during the surgery process.
Procedure to place breast implants:
There are different ways to place breast implants:
At first, the surgeon makes an incision along the areolar edge or under your breasts or in the armpit that forms an opening. The surgeon then places the implant through this opening. Most women receive general anaesthesia when the surgeon performs the surgery.
After the placement of implants, the incision is closed with an adhesive or using sutures. The results are immediately visible, and the incision lines though hidden under the breast, fade with time.
Breast augmentation surgery using the right type and size of implant can help boost confidence of many women, but make sure to make an informed decision. Always and only consult a board-certified plastic surgeon to avoid any complications.

Dr. Rajat Gupta
MBBS, MS, DNB(Gen. Surg.),
DNB (Plastic Surgery)
Dr. Rajat Gupta is a board certified plastic surgeon in India with 10 years of experience to back his expertise in the domain of aesthetic surgeries.
Having completed his training from Maulana Azad Medical College and equipped with a thorough understanding of aesthetic needs of people, Dr. Gupta strives to offer the best remedies and cosmetic procedures outfitted with the latest technology to the aspirants in India and across the globe. To book an appointment, call: +91-9251711711 or email: contact@drrajatgupta.com