Breast implants before and after pregnancy
Dr Rajat Gupta
Pregnancy, while one of the most beautiful experiences in the life of a woman, brings with it many changes to the body. The process of pregnancy naturally leads to weight gain, and the breasts also increase in size and volume. Once the pregnancy is over, the body works naturally, and at times you work on your body to go lose the excess weight and fat. Breastfeeding is also a natural consequence of pregnancy and in turn affects the way the breasts look.
How does Pregnancy Change Your Breasts?
The various factors mentioned above each impact breasts, and typically with similar consequences. Weight loss after pregnancy, like any other time, may lead to sagging of the breast tissue, along with the presence of excess skin associated with rapid weight loss. Breastfeeding also leads to sagging of the breast tissue and loss of size.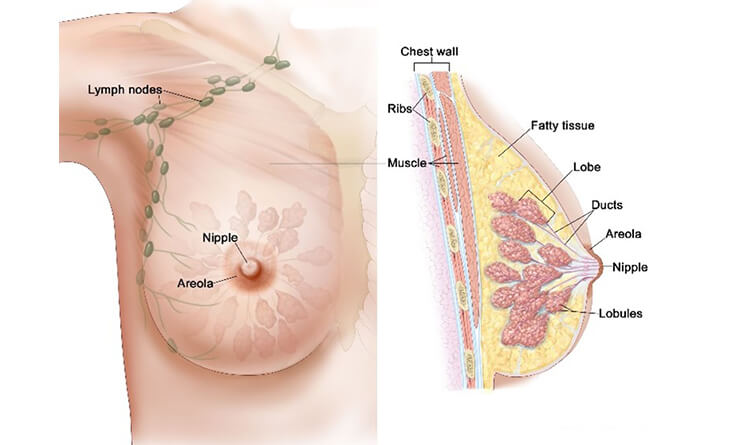 Have questions or want to get started? We are ready to help you with a smile!
Breast Implants Before and After Pregnancy
Breast Implants Before Pregnancy
Breast implants before pregnancy is a personal choice, purely for achieving the desired breast shape and size. This is just like getting breast implants at any stage of your life for aesthetic reasons. You may be looking at enhancing the size, getting a different shape, correcting asymmetrical breasts, opting for a deeper cleavage, and the many more benefits associated with getting a breast implant surgery.
However, as mentioned earlier, pregnancy brings many changes to the body, including breasts. Therefore, if you know that you are likely to be planning on growing your family soon, then it is advisable to put the implant procedure on hold till after your delivery. You can in such a case opt for breast implants after pregnancy.
Breast Implants After Pregnancy
Opting for breast implants after surgery can help you address any issues you may have with your current breast shape and size, and to correct physical changes to the breasts as a direct consequence of your pregnancy. With breast implant surgery after pregnancy, you can address any of the following issues –
Sagging of breasts due to breastfeeding and rapid weight loss after pregnancy.
Loss of breast shape and size due to weight loss after pregnancy.
Desire for an enhanced breast size and round or teardrop shape.
Desire for a deeper cleavage.
Correcting asymmetrical or uneven breasts.
Desire for a more proportionate figure, in tune with the rest of your body dimensions.
Correcting issue associated with natural ageing process.
Breast implants before and after pregnancy completely depends upon your current circumstances. If you do not have plans of getting pregnant in the near future, but wish to attain the desired breast shape, size or cleavage, then you can go for the procedure before pregnancy. Otherwise, you may opt for the procedure after pregnancy, and address all possible issues with your breasts in one go.
It is important to approach a board-certified plastic surgeon like Dr Rajat Gupta, who will prepare the right roadmap with you and not just for you. They will also use the best techniques and the right equipment to bring you the right set of breasts for you.

Dr. Rajat Gupta
MBBS, MS, DNB(Gen. Surg.),
DNB (Plastic Surgery)
Dr. Rajat Gupta is a board certified plastic surgeon in India with 10 years of experience to back his expertise in the domain of aesthetic surgeries.
Having completed his training from Maulana Azad Medical College and equipped with a thorough understanding of aesthetic needs of people, Dr. Gupta strives to offer the best remedies and cosmetic procedures outfitted with the latest technology to the aspirants in India and across the globe. To book an appointment, call: +91-9251711711 or email: contact@drrajatgupta.com