Is it worth getting breast implants
Dr Rajat Gupta
You get out of the shower every day; you look at yourself in the mirror. You do not like what you see. Your breasts are too small. Or they look droopy and saggy. Or one is bigger than the other, making you appear lopsided. You want to change that. You explore your options. You come across breast implants. And you ask yourself the question – is it worth getting breast implants?
The answer is a resounding YES.
Why should you feel jealous of your best friend who has the most well-proportioned set of breasts? Why should your colleague alone have the breast size that would probably look better on you? Why should looking at yourself in the mirror not make you feel happy? Why should you not grab the opportunity to get the breasts of your choice?
When you learn more about breast implants, you will find that the benefits of getting them are manifold.
Proportionate Body Structure
Your waist size is 30, your hip size is 38, and your breast size is 32? That reads a little disproportionate doesn't it? Breast implants will help you reach a more proportionate body structure.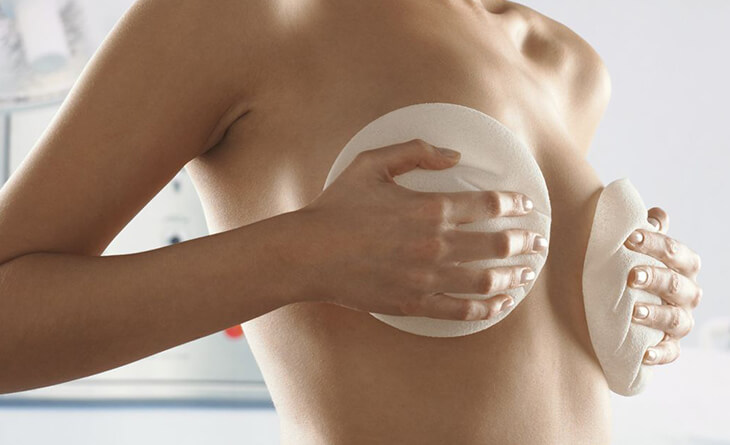 Have questions or want to get started? We are ready to help you with a smile!
Desired Cleavage
Why should a deeper cleavage be restricted to your dreams? Breast implants help you get the cleavage you want.
Symmetric Breasts
One breast appears larger than the other, does this make you feel lopsided? You can always get a single implant to help restore symmetry to your body.
For That Hourglass Figure
Your breast size may be what is preventing you from getting that perfect hourglass figure. If it is a look you desire, then getting the right size of breast implants can help you get there.
When Exercise and Diet Do Not Suffice
You exercised and ate well, and lost a lot of weight, but your breasts went wrong along the way. Or maybe you just lost all your pregnancy fat, but it made changes to your breasts which you are not able to fix. Massive weight loss can lead to loss of breast shape and size and give you a look of sagging breasts. Breast implants can help restore the right shape and size to your breasts.
To Counter Irreversible Change
The changes which happen to your breast on account of natural processes like ageing or breast feeding is irreversible – unless you opt for breast implants. Breast implants will give your breasts the right amount of lift and shape to counter the impact of irreversible body changes.
For Your Own Elixir Boost!
You read that right. Looking your best, with the body shape you want, is not for the benefit of others – it is for your benefit. When we look good, it works like a dose of elixir for us – it boosts our confidence level, makes us feel good and leads to an overall feeling of happiness. Is that not why we use makeup as well?
Now that we have answered the question – is it worth getting breast implants, you should also know that with the latest advances in medical science, and the use of best-in-class techniques at our clinic, getting breast implants is a very safe procedure to give you the desired look – whether you want natural looking or rounded breasts. There are multiple types of implants for you to choose from (smooth, nano-textured, textured, silicone gel, saline implants), and we are your partners every step of the way. Let us together work for your happy ending!

Dr. Rajat Gupta
MBBS, MS, DNB(Gen. Surg.),
DNB (Plastic Surgery)
Dr. Rajat Gupta is a board certified plastic surgeon in India with 10 years of experience to back his expertise in the domain of aesthetic surgeries.
Having completed his training from Maulana Azad Medical College and equipped with a thorough understanding of aesthetic needs of people, Dr. Gupta strives to offer the best remedies and cosmetic procedures outfitted with the latest technology to the aspirants in India and across the globe. To book an appointment, call: +91-9251711711 or email: contact@drrajatgupta.com