Which doctor treats gynecomastia
Dr Rajat Gupta
When men develop breast tissue, it is referred to as gynecomastia. It is a hormonal imbalance which occurs around puberty, but leaves men with visible appearance of breasts, much like women. This can cause social embarrassment and men with gynecomastia often tend to avoid social situations, avoid wearing fitted clothing, and refrain from going to the pool or the beach.
While gynecomastia is a common problem among many men, today it is a treatable condition. The question arises, which doctor treats gynecomastia?
Gynecomastia is treated by a board-certified plastic surgeon.
Why can't I go to a general physician or surgeon for gynecomastia?
Would you go to a general physician if you had problems with sight? Or would you go to a nephrologist if you have a headache? You would answer no to both these questions. This is because doctors specialise in different fields, and you need to consult the right expert based on your problem.
Surgery is the only treatment for gynecomastia – since it involves the development of breast tissue not fat, it does not go away with diet or exercise. The gland must be removed surgically to treat the gynecomastia. This falls under the domain of plastic surgeons, and we emphasize going to a board-certified plastic surgeon.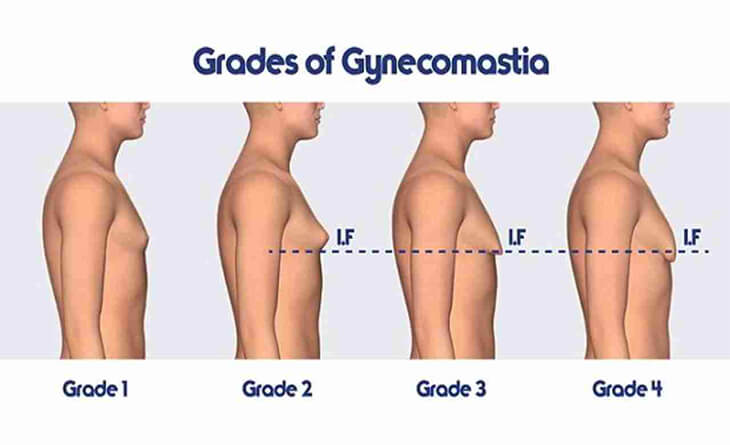 Have questions or want to get started? We are ready to help you with a smile!
What happens if a general surgeon treats gynecomastia?
General surgeons are not trained with the right set of techniques when it comes to treating gynecomastia. While this may lead them to being an economically more viable option, the body may have to endure more physical trauma, recovery time may increase, and there is added risk of infection or complication in the absence of the use of the right tools and procedures.
Gynecomastia is a specialised surgery, which requires the right infrastructure. A general surgeon may not have access to the right infrastructure for the best results.
The Importance of a board-certified surgeon
A board-certified is trained and equipped to handle the right set of techniques for minimally invasive, painless and scarless surgical outcomes. They also offer the best in terms of infrastructure and state-of-art facilities. Consulting a board-certified plastic surgeon for gynecomastia minimised potential complications arising from surgery like hematoma, bleeding, anaesthesia risks, infection, blood clots, asymmetric breasts, and loss of sensation in the nipple.
A board-certified plastic surgeon like Dr Rajat Gupta knows the strategic incision point to avoid scarring. He also makes small incisions (3-4 mm) since the use of advanced technologies which are his own invention do not require him to make bigger incisions. PURE technology combines power assisted liposuction using MicroAire, Ultrasound Assisted Liposuction using Vaser and RF Enhanced Contouring using Arvati to give natural looking outcome with minimal trauma to the body.
This answers the question – which doctor treats gynecomastia. Dr Rajat Gupta is one of the pioneers in the field of plastic surgery in India. His years of experience and international exposure have led him to pioneer ground-breaking work in the Indian plastic surgery arena. 
A board-certified plastic surgeon, Dr Gupta keeps his patient's need and comfort has his top priority and is an expert in treating gynecomastia. 

Dr. Rajat Gupta
MBBS, MS, DNB(Gen. Surg.),
DNB (Plastic Surgery)
Dr. Rajat Gupta is a board certified plastic surgeon in India with 12 years of experience to back his expertise in the domain of aesthetic surgeries.
Having completed his training from Maulana Azad Medical College and equipped with a thorough understanding of aesthetic needs of people, Dr. Gupta strives to offer the best remedies and cosmetic procedures outfitted with the latest technology to the aspirants in India and across the globe. To book an appointment, call: +91-9251711711 or email: contact@drrajatgupta.com