What to expect after Breast Lift Surgery?
Dr Rajat Gupta
Having visually pleasing and raised breasts is one of every woman's desires! However, there are cases when the breast isn't shaped the way a woman would like it to be due to ageing, pregnancy, or other medical conditions.
Keep reading to know how Mastopexy or breast lift surgery can be a ready-to-use solution that can generate benefits in as little as one day! 
Breast lift surgery is one of the most advanced treatment options that elevates droopy, sagging, or subsiding breasts instantly. The finest aspect about it is that it is a day-care operation that takes only a few hours to perform. You don't have to remain at the facility overnight, and the benefits are seen right away.
Your breast lift surgeon will conduct blood tests after a comprehensive examination to ensure that you are healthy enough for surgery. The surgeon will also change any medications you're taking.
You must stop smoking for a month before and after surgery. A month before the procedure, all blood-thinning medicines and other substance abuse must be avoided. Eat well and keep in shape. Make plans to have someone pick you up following the procedure.
Now let us understand what a patient needs to expect after the breast lift surgery.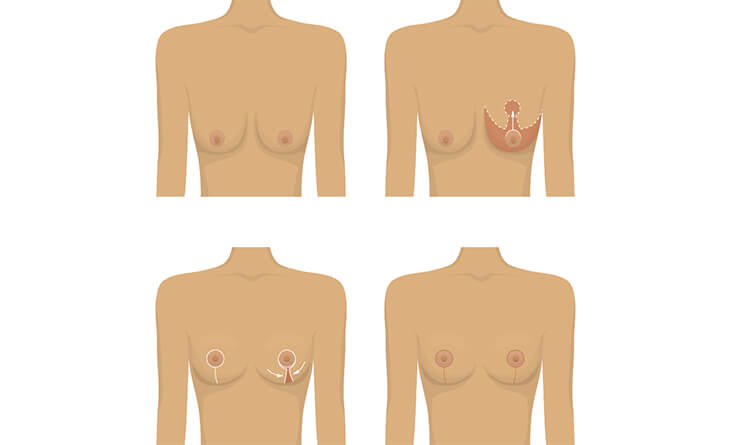 Have questions or want to get started? We are ready to help you with a smile!
What to expect after a breast lift surgery in Delhi?
You can resume your normal routine the next day following surgery. Expect to be restless for several days. Your surgeon will suggest you use a compression bra or bandages to give your breasts the necessary care. For the first week, you'll be on painkillers. There will be some swelling, but your breast will progressively heal and take on the proper shape and contour.
If you are contemplating getting breast lift surgery in Delhi, here's what you'll get in return:
Breasts that are full, curvy and rounded
Breast sagging is eliminated
Nipples and areola were repositioned higher and more naturally
A lovely and elegant curvature
Breasts that are perky and young in appearance
Much better projection of the nipple
Irritation under the breasts is completely removed
Breasts of your dream
Important Note
It's critical to have reasonable expectations. A breast lift will not drastically alter the size of your breasts. It just raises them to give them a better contour and form. If you want a larger breast, a combination of surgeries such as breast augmentation or breast reduction can help you obtain attractive breasts that are proportional to your body shape and size.
The patient can observe visible changes in the structure of their breasts after surgery; however, this may alter even more as the patient recovers. There will be a well-hidden scar that will diminish with time. The procedure restores youthfulness to the breasts by making them more proportional and perkier.
Schedule an appointment with Dr Rajat Gupta, an experienced plastic surgeon in Delhi. For gorgeous and natural-looking outcomes from breast lift surgery in Delhi.

Dr. Rajat Gupta
MBBS, MS, DNB(Gen. Surg.),
DNB (Plastic Surgery)
Dr. Rajat Gupta is a board certified plastic surgeon in India with 13 years of experience to back his expertise in the domain of aesthetic surgeries.
Having completed his training from Maulana Azad Medical College and equipped with a thorough understanding of aesthetic needs of people, Dr. Gupta strives to offer the best remedies and cosmetic procedures outfitted with the latest technology to the aspirants in India and across the globe. To book an appointment, call: +91-9251711711 or email: contact@drrajatgupta.com