Is a Perfect Breast Lift Possible with Fillers?
Dr Rajat Gupta
The breasts are still one of the essential body regions when it comes to feminine beauty. Many women seek curvier, larger breasts with improved cleavage due to the appeal of bigger and uplifted breasts in today's beauty standards. Women with sagging chests are more likely to have this desire. As a result, they frequently choose a breast lift and, in some instances, breast implants.
Is it an excellent option to go for breast lifts with fillers?
Yes, it is possible to get a breast lift with fillers. Since breast fillers will not give permanent results, you might go for subsequent filler sessions. Hence, it is always advisable to go for breast lifts or surgical implants.
Let us thoroughly understand why and how the breast lift procedure is done.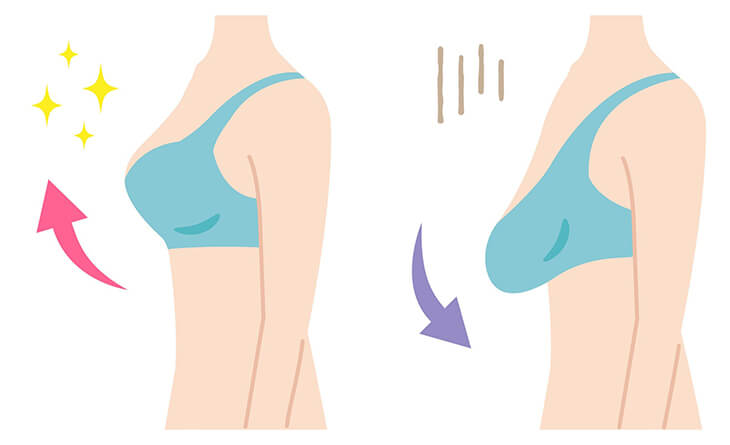 Have questions or want to get started? We are ready to help you with a smile!
What is a breast lift procedure?
Mastopexy is another name for breast lift in Delhi. The purpose of this surgery is to elevate sagging breasts. A woman's breasts sag and lose their youthful appearance for various causes, including ageing, pregnancies, breastfeeding, or severe weight loss.
A breast lift will not drastically alter the size of your breasts, but women can get beautiful and proportionate breasts by combining surgeries like breast implants.
You're an ideal candidate for a breast lift if:
You're in good physical shape.
Your breasts are drooping and pointing down.
You've got stretched skin or a lot of areolas.
You have realistic surgical expectations.
You have one breast that is lower than the other.
How is the procedure performed?
Following general or local anaesthetic administration, incisions in the areolar region are made. A periareolar incision is made around the areola, whereas an inframammary incision is made vertically down to the breast crease.
The incisions were chosen and placed so that the resulting scar appeared nearly invisible.
The underlying extra tissue is removed once the incisions are created, decreasing the size and making it easier to manage. We sculpt the rest of the tissue and relocate the nipple and areola for a more natural look. These measurements enable us to position them at a more young height, giving your breasts a more youthful appearance.
The swollen areola can also be decreased if necessary by removing some of the areola skin around the edge. Excess skin is also drawn to address the loss of firmness in the skin. Sutures or skin adhesives are used to tighten the remaining skin while the incisions are closed.
How long does it take to recover?
The next day, you can resume your normal daily activities. Post-surgery, you may have some stiffness in the breast, which is a regular part of the healing process.
Every woman's body is different, so if you follow the surgeon's instructions after surgery, the usual recovery period is 4-6 weeks. The surgeon will advise you to resume any physical activities after inspecting you.
Cosmetic surgery is a very personal decision. Hence, we recommend you come to see Dr Rajat Gupta ask questions about breast lift surgery.

Dr. Rajat Gupta
MBBS, MS, DNB(Gen. Surg.),
DNB (Plastic Surgery)
Dr. Rajat Gupta is a board certified plastic surgeon in India with 12 years of experience to back his expertise in the domain of aesthetic surgeries.
Having completed his training from Maulana Azad Medical College and equipped with a thorough understanding of aesthetic needs of people, Dr. Gupta strives to offer the best remedies and cosmetic procedures outfitted with the latest technology to the aspirants in India and across the globe. To book an appointment, call: +91-9251711711 or email: contact@drrajatgupta.com