Recovery time after gynecomastia surgery
Dr Rajat Gupta
Development of breasts among men can be a potentially embarrassing situation, which can lead to severe loss of self-confidence. Yet, a hormonal imbalance during puberty makes this a common problem faced by many men the world over. Commonly known as male boobs, this is gynecomastia.
Gynecomastia can be treated by a simple surgical procedure, which must be performed by a board-certified plastic surgeon. A board-certified plastic surgeon ensures minimum downtime, safe and desired outcome, and minimal complications subject to the patient following all advised protocols. However, as with any other surgery, questions regarding recovery time after gynecomastia surgery are natural.
To understand this, let us take a look at the surgery first.
About Gynecomastia Surgery
Gynecomastia is a day care procedure with same day discharge – no concerns about multiple days of hospitalization. Recovery time is also determined by the exact nature of the techniques followed by the surgeon. Dr Rajat Gupta uses PURE technique, his own patented procedure, to minimise body trauma and keep the procedure painless.
Incisions are first marked and made along the lateral chest wall.

Excess fat is removed from the breasts using liposuction.

PURE combines the use of MicroAire (for power assisted liposuction) and Vaser (for ultrasound assisted liposuction), internationally used techniques, to break the breast gland down, making it easier to remove from smaller incisions, while minimising the physical trauma.

Radio frequency enhanced contouring is done to close the wound and give a chiselled, toned appearance in cases where skin excision is not required.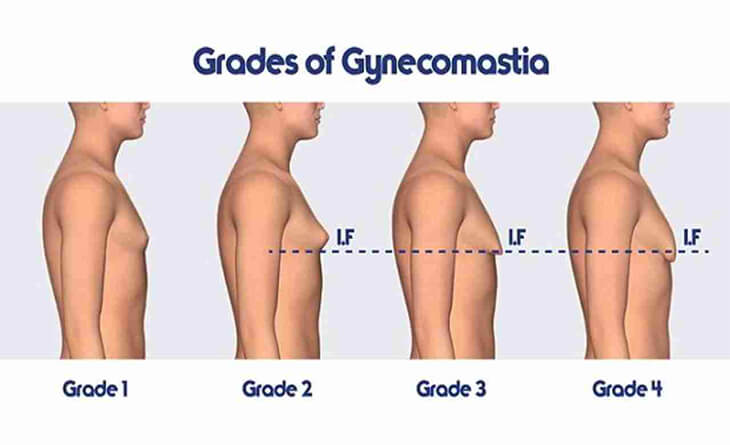 Have questions or want to get started? We are ready to help you with a smile!
Recovery Time After Gynecomastia Surgery
The use of advanced technologies and techniques minimises recovery time, while making it as comfortable a process as possible.
Some bruising and swelling may be observed during the first 48 hours after the surgery, though there is no pain. This subsides naturally.

Patients may resume daily activities from the next day, while desk job may be resumed after 3 days.

Light exercise and cardio including walks may be resumed after a week. Make sure to avoid exercising your chest muscles though.

Heavy workout, including exercising the chest muscles can be resumed after 2 weeks, in consultation with the surgeon.

It takes about 6 to 8 weeks for the body to return to "normal", by which time most activities can be resumed after consulting your surgeon. The final results may take a couple of months to be visible.
Recovery after surgery is as much a result of the patient following pre- and post-surgery protocols, as it is a result of the surgeon's skills. Some things to keep in mind –
Please share your complete medical history and any current medication you may be taking with your surgeon. This helps them plan your medication, adjust doses and plan out the complete procedure.

Your surgeon will ask you to stop smoking or taking recreational drugs 2 weeks before the surgery. Please do it.

Do not try to resume physical activities after the surgery just because you feel your body can take it. You need the go-ahead from your surgeon to avoid any damage to the chest muscles.

Do not ignore the use of compression garment till advised by the surgeon. This facilitates the recovery process.
Meet Dr Rajat Gupta to understand more about gynecomastia and its treatment.

Dr. Rajat Gupta
MBBS, MS, DNB(Gen. Surg.),
DNB (Plastic Surgery)
Dr. Rajat Gupta is a board certified plastic surgeon in India with 12 years of experience to back his expertise in the domain of aesthetic surgeries.
Having completed his training from Maulana Azad Medical College and equipped with a thorough understanding of aesthetic needs of people, Dr. Gupta strives to offer the best remedies and cosmetic procedures outfitted with the latest technology to the aspirants in India and across the globe. To book an appointment, call: +91-9251711711 or email: contact@drrajatgupta.com