Is it Safe to Do Breast Augmentation Exercise After Surgery?
Dr Rajat Gupta
Breast augmentation is an umbrella term for a series of cosmetic surgery procedures to enhance the breast to the desired size. Medically it is termed Mammoplasty. Attaining a breast size that is proportionate to the rest of the body is the prime goal. Breast augmentation surgery is a procedure that utilises breast implants to enhance the shape, size and volume of the breast. This involves the use of an implant or fat grafting.
The exciting aspect of breast augmentation surgery is the immediate newfound result. You may be eager to show off. However, before you initiate your routine workouts, it is essential to confirm your fitness. Board-certified plastic surgeon Dr Rajat Gupta can guide you on the appropriate exercises at various stages. Dr Gupta assures excellent results with the utmost level of patient care. Pamper yourself with extra care. Refrain from activities that injure your new breasts.  Exercise after breast augmentation should be slow and natural.
Breast Augmentation Exercises After Surgery
It is essential to discuss your lifestyle and typical workout routine with board-certified plastic surgeon Dr Rajat Gupta at RG Aesthetics. He is the right surgeon for expert guidance on workouts and exercise after breast augmentation.
During the initial weeks, recovery, you need to rest and allow wound healing. However, this does not confine you to the bed.  Here are a few staples for exercise after breast augmentation.
Movements with light activities like stretches or short strolls are essential. This is to avoid risks, like clots. Blood circulation expedites the healing in the breast area.
Gentle arm mobility is advised.
Periodic arm movements to restrict any stiffness
You should wait for 1 – 2 weeks or until cleared by your surgeon after breast augmentation surgery before lifting their arms over their heads
A good rule of thumb is to refrain from any activities that trigger pain or uneasiness
After the three weeks of breast augmentation surgery, light exercise can be resumed.
Cardiovascular activities like stationary biking, treadmill etc. Your span of movement should gradually improve in the course of
Avoid strenuous upper-body workouts during the recovery phase breast like weightlifting, push-ups until you are cleared fit by your surgeon.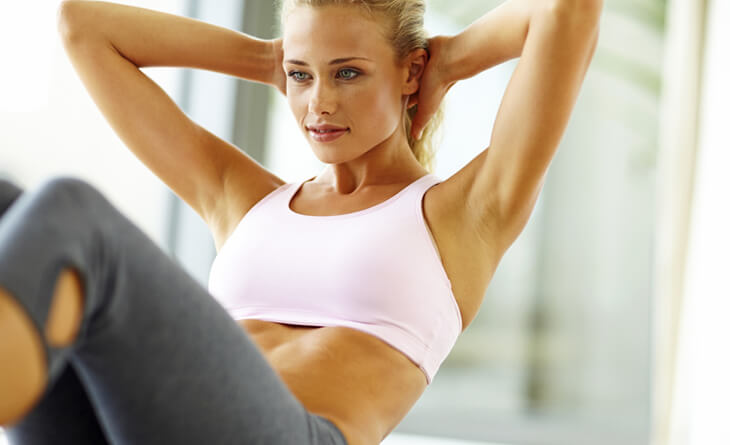 Have questions or want to get started? We are ready to help you with a smile!
The Necessity to Refrain from Heavy Workouts
Dr Rajat Gupta will review your follow-up examination at RG Aesthetics to determine your health. At 4 – 6 weeks post breast augmentation surgery, you should be cleared and fit to resume most exercises and workouts as normal. If you encounter any complications during the post-operative or recovery phase, your healing may delay a little longer than expected.
Pilates, yoga, breathing exercise, and jogging are usually encouraged. Ensure to listen to your body to avoid any strenuous movements that lead to further injury.
To explore more about breast augmentation exercises after surgery, Dr Rajat Gupta is the best plastic surgeon for you. An acclaimed skilful surgeon with exceptional calibre, he focuses on creating precise results with natural aesthetics to boost your self-esteem. Dr Gupta has years of expertise in cosmetic surgeries to aid patients to attain their aesthetic goals globally.

Dr. Rajat Gupta
MBBS, MS, DNB(Gen. Surg.),
DNB (Plastic Surgery)
Dr. Rajat Gupta is a board certified plastic surgeon in India with 12 years of experience to back his expertise in the domain of aesthetic surgeries.
Having completed his training from Maulana Azad Medical College and equipped with a thorough understanding of aesthetic needs of people, Dr. Gupta strives to offer the best remedies and cosmetic procedures outfitted with the latest technology to the aspirants in India and across the globe. To book an appointment, call: +91-9251711711 or email: contact@drrajatgupta.com