What Type of Breast Augmentation is Best?
Dr Rajat Gupta
Whether you are considering breast augmentation surgery in Delhi for cosmetic reasons or medical purposes, understanding the type of breast augmentation can help you to decide the best for you that suits your specific goals.
Types of Breast Augmentation
There are two main types of breast augmentation: breast implant and fat transfer.
Breast Implant: Breast implant is the most common breast augmentation technique involving placing the implants under the breast tissues (subglandular) or behind the chest muscle (submuscular). Two types of breast implant in Delhi are used:
Silicone Implant: Silicone breast implants are made of soft silicone gel that resembles the appearance and feel of natural breast tissue. If the implant breaks, the gel could stay within its shell or leak into your breast.
Saline Implant: These implants are filled with sterile saline (saltwater) after being inserted into the breast pocket. Saline implants may feel firmer than silicone implants and have a more noticeable ripple effect. If the implant ruptures, the body will absorb and eliminate the saline normally.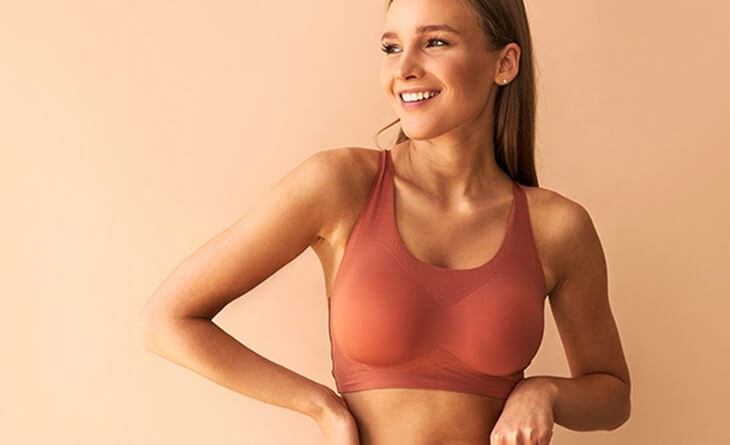 Have questions or want to get started? We are ready to help you with a smile!
Fat Transfer Breast Augmentation: Fat transfer augmentation, also known as autologous fat grafting, is a new breast augmentation technique that uses the body's own fat to improve the breast size and shape. The breast augmentation procedure involves taking fat from another part of the body, such as the abdomen or thighs, and injecting it into the breasts. Fat transfer augmentation is a less invasive procedure than breast implants. Fat grafting can be an attractive option for several reasons:
It eliminates the need for artificial implants.
Unlike breast implants, it removes the risk of rupture and results in breasts that feel natural.
Additionally, fat grafting offers the opportunity to remove excess fat from other areas of your body, providing a dual benefit.
Other types of breast augmentation surgery in Delhi may include:
Gummy Bear Implants: Gummy bear implants are thicker and more cohesive silicone gel implants intended to be more resistant to rupture and movement and have a more natural appearance and feel.
Structured Saline Implants: Structured saline implants are a type of saline implant with an interior structure that helps retain the implant's shape.
Which Breast Augmentation Type Is Right for You?
The type of breast augmentation depends on one's individual preferences and goals. Consulting a board-certified plastic surgeon can help you to determine the right approach. Here are the factors for choosing the best type of breast augmentation:
Implant shape
The desired size and shape of the breast.
Lifestyle habits.
Realistic expectations
Potential complications of the procedure
If you are looking for breast augmentation surgery in Delhi, seclude your consultation with Dr Rajat Gupta, a board-certified plastic surgeon. He will evaluate your breast size and medical history and recommend the best breast augmentation procedure for optimal results.

Dr. Rajat Gupta
MBBS, MS, DNB(Gen. Surg.),
DNB (Plastic Surgery)
Dr. Rajat Gupta is a board certified plastic surgeon in India with 13 years of experience to back his expertise in the domain of aesthetic surgeries.
Having completed his training from Maulana Azad Medical College and equipped with a thorough understanding of aesthetic needs of people, Dr. Gupta strives to offer the best remedies and cosmetic procedures outfitted with the latest technology to the aspirants in India and across the globe. To book an appointment, call: +91-9251711711 or email: contact@drrajatgupta.com