Answers to Your Questions Related to Breast Enlargement
Dr Rajat Gupta
When we talk about breast enlargement or breast augmentation, there are some common questions that most women have in their mind.
From the desk of Dr. Rajat Gupta, top plastic surgeon at RG Aesthetics, who holds a remarkable number of successful breast augmentation surgeries to his credit, here are the answers to those questions.
What exactly is breast augmentation procedure?
Breast enlargement is performed under the eye of the expert cosmetic surgeon. It is a correction surgery that helps to increase the size and enhance the shape of a woman's breasts by surgically placing silicone gel filled implants under the breast or chest tissue or with fat grafting.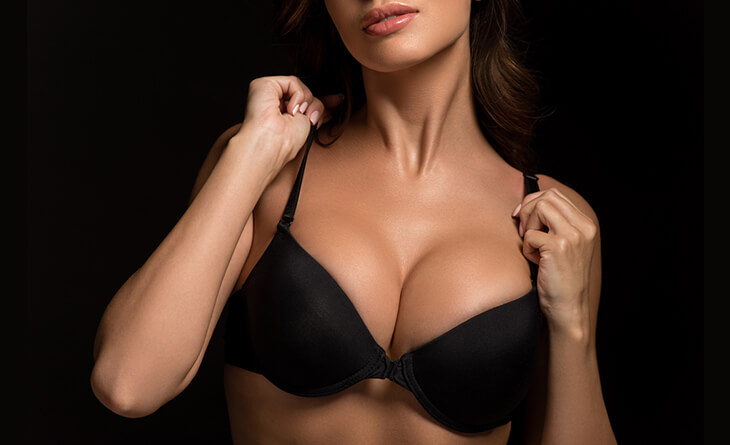 Have questions or want to get started? We are ready to help you with a smile!
Why do I need to opt for breast enlargement?
There are various reasons that prompt women to go for breast enlargement. Sometimes the breasts are naturally small and seem underdeveloped. Sometimes, with age or post pregnancy and breastfeeding lose their volume and shape and become saggy and droopy. Excess weight loss also makes breast to lose their size and shape. Unsymmetrical or unevenly developed breasts of different size and shape are also a cause of concern and breast augmentation procedure is preferred to rectify the problem. Women who have undergone mastectomy (breast removal in case of breast cancer) can also opt for breast augmentation to restore natural figure.
How do I benefit from a breast enlargement surgery?
Breast enlargement or breast augmentation surgery helps to enhance the size of the breasts. It also makes the breasts appear fuller and shapely. If the breasts are going saggy due to age or other issues, breast augmentation brings them back to improved size and shape, rendering an attractive look to overall figure.
What is the minimum age required to undergo a breast enlargement surgery?
It is advised that the woman must be at least 18 years of age to undergo a breast augmentation surgery.
What is the cost of breast enlargement or breast augmentation surgery?
The cost of breast augmentation varies with the choice of implants. The type and size of implants are important factors that determine the overall cost. You may visit www.drrajatgupta.com to know more about the cost and determining factors.
Is the breast enhancement surgery painful and discomforting?
The surgery in self is not painful or discomforting at all because it is performed under local or general anaesthesia. The after pain and discomfort may be experienced, for which medication is given by the surgeon. Breast Augmentation is an outpatient procedure and one can go home on the same day of the surgery and resume normal day-to-day activities. Heavy physical activities and weight lifting should be avoided for 3-4 weeks or until the surgeon prescribes.
How long is the procedure?
The actual surgery procedure takes around 1-2 hours. There is always a pre-consultation recommended with the surgeon to get the answers to all the questions and understand the procedure. This may take a few hours as the surgeon also examines the body and physical conditions to undergo the surgery. During the consultation patients can also see the result images on their own 3D model simulated by a Crisalix 3D simulation software.

Dr. Rajat Gupta
MBBS, MS, DNB(Gen. Surg.),
DNB (Plastic Surgery)
Dr. Rajat Gupta is a board certified plastic surgeon in India with 12 years of experience to back his expertise in the domain of aesthetic surgeries.
Having completed his training from Maulana Azad Medical College and equipped with a thorough understanding of aesthetic needs of people, Dr. Gupta strives to offer the best remedies and cosmetic procedures outfitted with the latest technology to the aspirants in India and across the globe. To book an appointment, call: +91-9251711711 or email: contact@drrajatgupta.com