Facts About Liposuction Procedure
Dr Rajat Gupta
Liposuction Procedure
If you have been looking Liposuction procedure, read on:
Tired of the stubborn fat? Exercise and diets not making much of a difference? Considering a liposuction procedure? You are on the right track!!
Here are some facts about liposuction you must know before your surgery: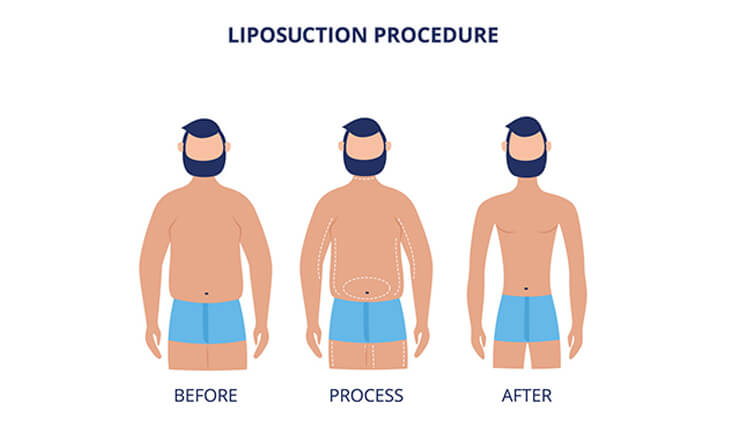 Have questions or want to get started? We are ready to help you with a smile!
Liposuction is not a cure for weight loss or obesity. It is a body contouring procedure that primarily focuses on removing stubborn fat from the areas of the body including thighs, buttocks, abdomen, chest, breast, back, flanks, knees, calfs, ankles.
One can combine liposuction for two or more areas in a single procedure but only after the consent of the surgeon.
It is recommended that the patient be within 30% of their ideal body weight when opting for liposuction to achieve the ideal shape & contours of the specific body area.
An expert and experienced surgeon will recommend that 10% of total body weight is kgs, can be sucked out in form of fat in liters. So for example, you weight 70 kgs, 7 litres of fat can be extracted safely in a day!
Liposuction procedure should be conducted by certified board plastic surgeon only with specialized knowledge.
Liposuction surgery can be performed as a skin tightening procedure for abdominoplasty or tummy tuck. Vaser Liposuction technique is best suited for a tummy tuck.
Liposuction is also considered by men looking to achieve more shapely body or in some cases to reshape their enlarged chest/breast, medically known as gynecomastia.
The surgeon will advice you to wear a compression garment post the surgery to help maintain the contours achieved at the operation theatre.
Now you can see the results of your liposuction surgery before the actual procedure with crisalix 3D simulation software. To know more about 3D crisalix simulation, consult our board-certified plastic surgeon, Dr Rajat Gupta at: 9251711711

Dr. Rajat Gupta
MBBS, MS, DNB(Gen. Surg.),
DNB (Plastic Surgery)
Dr. Rajat Gupta is a board certified plastic surgeon in India with 12 years of experience to back his expertise in the domain of aesthetic surgeries.
Having completed his training from Maulana Azad Medical College and equipped with a thorough understanding of aesthetic needs of people, Dr. Gupta strives to offer the best remedies and cosmetic procedures outfitted with the latest technology to the aspirants in India and across the globe. To book an appointment, call: +91-9251711711 or email: contact@drrajatgupta.com