Do Liposuction Scars Go Away?
Dr Rajat Gupta
Liposuction remains one of the most popular cosmetic surgeries today. You can also use it in numerous other procedures for enhanced results. However, it is also important to remember that liposuction is surgery. Although devices today allow for minimally invasive procedures, incisions are still necessary. The resulting scars lead to many patients asking, "Do liposuction scars go away?"
Well, the first way to answer this is through a counter-question – what do you mean when you say go away? The scars are inevitable after liposuction. However, this does not mean that they prove any lifestyle hindrance to the patient.
Let us discuss what this means.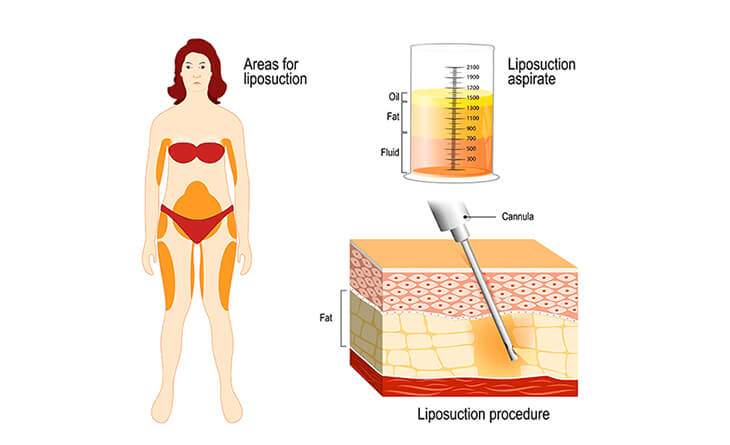 Have questions or want to get started? We are ready to help you with a smile!
Do liposuction scars go away?
Liposuction scars do go away in a manner of speaking. Expert plastic surgeons have techniques that make scars very inconspicuous through placement and incision size. Additionally, the procedure also matters.
Let us take the case study of gynecomastia treatment at RG Aesthetics.
Gynecomastia refers to the development of male breast tissue and gland. The traditional gynecomastia treatment method involved making an incision on the front of the chest to remove the excess tissue.
We can already see the problem with this – a scar on the front of the chest. If male patients were uncomfortable with visible male breasts, the scar is now the hindrance, making them equally uncomfortable.
At RG Aesthetics, our board-certified plastic surgeon in Delhi, Dr Rajat Gupta, uses the novel lateral chest incision technique. This technique involves making the incision on the side of the chest, under the arm. This placement ensures that there is no scar on the front of the chest.
Additionally, well-equipped centres access these procedures' latest power-assisted and ultrasound-assisted liposuction technology (PAL and UAL, respectively). These minimally invasive devices ensure much less trauma and only require a 3-4mm incision to access the breast gland. Therefore, the resulting scars are equally minuscule and hidden on the side.
But what happens when you need liposuction surgery on a more conspicuous area like your arms or thigh?
Here, too, your incision depends on the amount of fat removal. However, if you need skin excision, the incision may be larger to accommodate that. In such cases, patients can opt for laser scar removal. While scars still fade very well, you may want them completely gone. Laser surgery accomplishes that, removing the scar tissue and allowing new skin to grow over the area.
However, you should also note that your surgeon will try hiding the incision as best as possible. If we take the example of a tummy tuck, the incision is typically placed very low, below the bikini line. Therefore, the resulting scar is very well hidden, allowing results to look entirely natural.
Thus, the scarring you incur depends entirely on your surgeon's expertise. As a board-certified plastic surgeon in Delhi, Dr Rajat Gupta has access to state-of-the-art equipment enabling much better, more precise treatments with minimal scarring. Scars after his procedures stay well-hidden and fade beautifully as your incision heals, essentially ensuring that liposuction scars do go away.

Dr. Rajat Gupta
MBBS, MS, DNB(Gen. Surg.),
DNB (Plastic Surgery)
Dr. Rajat Gupta is a board certified plastic surgeon in India with 12 years of experience to back his expertise in the domain of aesthetic surgeries.
Having completed his training from Maulana Azad Medical College and equipped with a thorough understanding of aesthetic needs of people, Dr. Gupta strives to offer the best remedies and cosmetic procedures outfitted with the latest technology to the aspirants in India and across the globe. To book an appointment, call: +91-9251711711 or email: contact@drrajatgupta.com