Which is Better – Breast Reduction Liposuction or Surgery?
Dr Rajat Gupta
Women with bigger breasts may detest their look at times, and in certain situations, they may endure actual pain, such as cramps or back pain. In these cases, breast reduction may be an appropriate approach. A breast reduction can be accomplished in two ways: surgically or by liposuction.
Which is better – breast reduction liposuction or surgery?
Depending on the condition, your surgeon will advise you which is better- breast reduction liposuction or surgery. If you're looking to eliminate less fat from your body, then you're an ideal candidate for liposuction, and if you're looking for something more severe, then you should go for surgery.
Let us understand what precisely breast reduction liposuction is and how it is done, and how it is any better than the surgical option.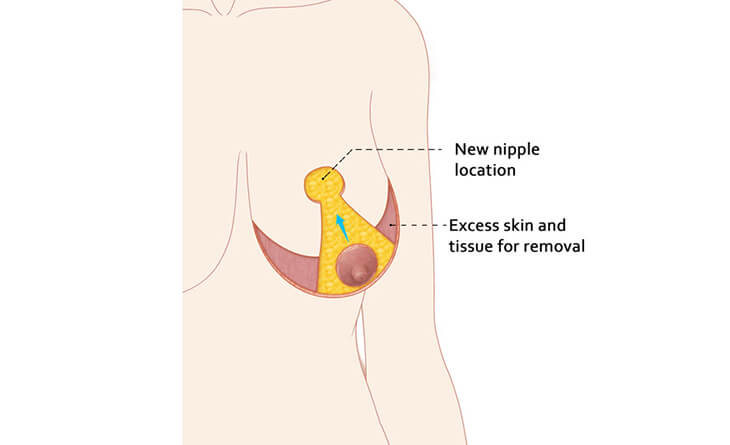 Have questions or want to get started? We are ready to help you with a smile!
What does breast reduction liposuction involve?
Breast reduction liposuction is a quick procedure with few difficulties and a speedy recovery, and it might be an excellent alternative to conventional breast reduction surgery for many people. Over the last two decades, liposuction has been the most frequently used surgical technique in plastic surgery.
Liposuction can be conducted under intravenous sedation or inhalational anaesthetic, depending on the surgeon's preference.
Why to choose breast reduction liposuction?
There are several advantages to undergoing liposuction rather than surgery, including:
Lower risk of problems: Because minor surgery is involved, the potential of complications and adverse effects, such as infection or bleeding, is lower.
Less visible scarring: Because liposuction only requires minor incisions, there is less apparent scarring.
Enhanced recovery: Since the treatment uses fewer incisions, you will feel minor discomfort and recover faster.
Healthier nipple sensation: Liposuction does not relocate your nipples except for surgical breast reduction.
Who is not an ideal candidate for breast reduction liposuction?
Liposuction breast reduction is not appropriate for every lady, and some women's breasts will necessitate traditional breast reduction surgery with significant excisions and scarring. Women whose breasts have more glandular tissue in comparison to fat tissue are good candidates for breast reduction surgery than liposuction.
What is breast reduction surgery?
Breast reduction surgery is a surgical procedure that removes excess fat, tissue, and skin from the breasts. Breast reduction surgery may be an option if you have enormous breasts out of proportion to the rest of your body and are causing neck discomfort, back pain, or other symptoms.
How much time does it take to recover after breast reduction surgery?
You may suffer some swelling, bruising, and soreness for the first two days, but you may just get on with your usual activities and go walking if you choose.
If you have a seated job that does not involve intense exercise, you can return to work three days after surgery.
One can begin driving seven days after surgery, but one must always wear the compression garment, which the patient must wear during the day and night.
Finally, if you are still undecided about better breast reduction liposuction or surgery, the best solution would be to discuss all your alternatives with a board-certified plastic surgeon at the consultation session.

Dr. Rajat Gupta
MBBS, MS, DNB(Gen. Surg.),
DNB (Plastic Surgery)
Dr. Rajat Gupta is a board certified plastic surgeon in India with 12 years of experience to back his expertise in the domain of aesthetic surgeries.
Having completed his training from Maulana Azad Medical College and equipped with a thorough understanding of aesthetic needs of people, Dr. Gupta strives to offer the best remedies and cosmetic procedures outfitted with the latest technology to the aspirants in India and across the globe. To book an appointment, call: +91-9251711711 or email: contact@drrajatgupta.com