Is breast reduction possible in one month
Dr Rajat Gupta
Women all around the globe are choosing for smaller breasts via breast reduction surgery; however, is breast reduction possible in one month? It's reasonable to wonder what produced such a transformation. After all, if larger breasts are a sign of attractiveness, why would a woman choose smaller breasts?
While large breasts may be considered attractive by individuals who do not have them, they are a hardship for many women. Let's understand that ahead.
Is breast reduction possible in one month?
The answer to this question depends upon the breast reduction techniques you choose. If you're planning to start with breast reduction exercises at home or to adopt natural home remedies for weight loss in breasts, then it's impossible to have desired results.
On the other hand, if you're planning to consult a board-certified plastic surgeon to undergo breast reduction surgery, then that's the right option to attain a breast shape.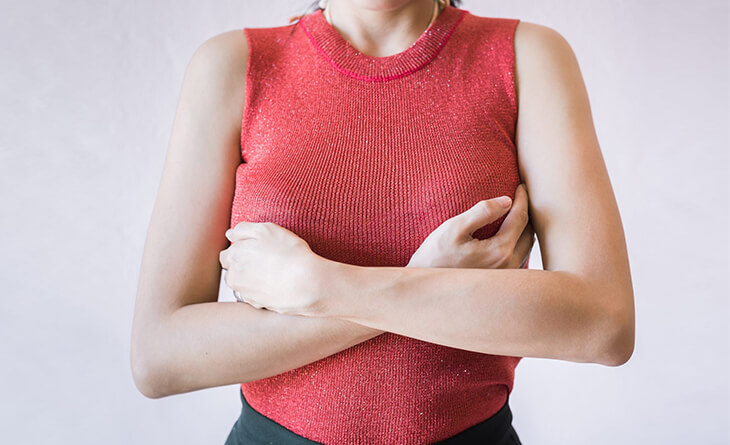 Have questions or want to get started? We are ready to help you with a smile!
Why do women undergo breast reduction surgery?
In terms of appearance, large, sagging breasts are unattractive, and they frequently appear deflated, especially if the lady has had numerous children. Such an expression might make someone feel less attractive than she should, and it has a significant influence on self-esteem and diminishes their self-image.
Aside from the appearance, huge and heavy breasts also add weight to the body. They cause the lady to lean forward, causing her neck and shoulders pain. Furthermore, they are the most influenced by gravity because of their weight. As a result, they droop more than small boobs.
This drooping also drags the lady down, causing her bra to sag even more. The bra straps can cut into the shoulder, damage the skin, and hurt the woman's physical form.
As a result, many women choose breast reduction direct surgery.
What is breast reduction surgery? Why is it better than home remedies?
Mammoplasty is another name for breast reduction surgery. During the surgery, your surgeon will make use of state-of-the-art technology to reshape, contour and enhance the size of your breasts by eliminating excessive fat tissues.
Home remedies or weight loss activities can cause unwanted body pain due to some wrong exercise or lousy diet, and there's a lesser possibility of achieving what you want. But with the use of another breast reduction technique, that is, surgery, a patient, will get permanent and positive results.
What is the procedure of breast reduction surgery?
Breast reduction surgery is supposed to work under general anaesthesia. At RG Aesthetics, we use the most recent procedures in breast reduction surgery, such as the superomedial pedicle, to obtain a more symmetrical and youthful breast shape.
The intervention comprises reducing the breast size and repositioning the breast areola utilising the most suitable approach in each situation. After the intervention, a semi-compressive bandage is applied to the breasts and a drain if medically needed.
The breast reduction technique has typical risks and potential problems like any other operation. However, difficulties are prevented if a board-certified plastic surgeon performs the procedure.

Dr. Rajat Gupta
MBBS, MS, DNB(Gen. Surg.),
DNB (Plastic Surgery)
Dr. Rajat Gupta is a board certified plastic surgeon in India with 12 years of experience to back his expertise in the domain of aesthetic surgeries.
Having completed his training from Maulana Azad Medical College and equipped with a thorough understanding of aesthetic needs of people, Dr. Gupta strives to offer the best remedies and cosmetic procedures outfitted with the latest technology to the aspirants in India and across the globe. To book an appointment, call: +91-9251711711 or email: contact@drrajatgupta.com