Which is the Right Bra After Breast Reduction Surgery
Dr Rajat Gupta
Post-surgery many patients ask which is the right bra after breast reduction surgery. Compression is an integral part of the rehabilitation process after breast surgery. Patients are recommended to wear compression bras that must be worn immediately after surgery to alleviate pain and improve outcomes.
Which is the right bra after breast reduction surgery?
A post-surgery compression garment is a suitable option when you look out for bras after reconstructive surgery. A compression garment is the most crucial instrument to limit the possibilities of problems and offer extra advantages after invasive operations such as liposuction, breast augmentation, gynecomastia, breast reduction, breast lift, tummy tuck, six-pack abs surgery, and chin augmentation.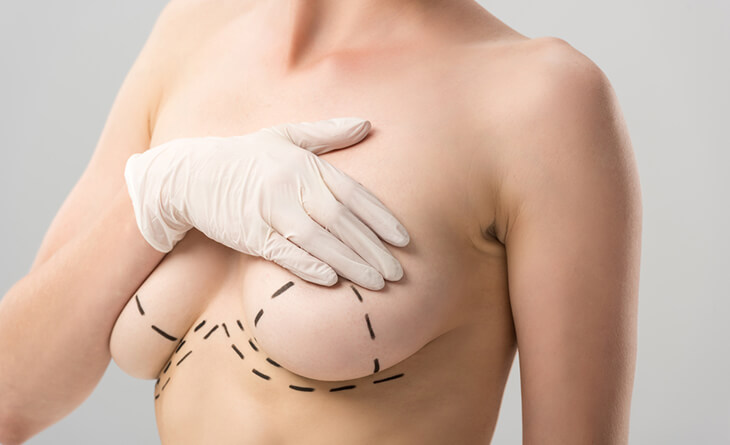 Have questions or want to get started? We are ready to help you with a smile!
Why is a post-surgery compression garment required?
To Reduce Postoperative Swelling – Following reconstructive surgery, swelling fluid accumulates in the tissue, causing swelling (tissue edoema) of the treated regions. A compression belt helps to minimise and manage edoema by exerting pressure on tissues and forcing fluid back into veins and lymphatic channels.
To Prevent the Accumulation of Other Excess Fluids — Seromas, a transparent fluid, collects in the empty areas left by operations, forming uncomfortable pockets of clear liquids. This frequently needs to be drained with the use of a needle. A compression belt compresses these empty gaps, preventing fluid accumulation and inflicting significant pain.
To Shape and Enhance the Overall Looks — Using a compression belt after surgery helps hold the treated tissues in place during healing, allowing for more detailed contouring.
To Assist Improve Scarring — When used appropriately, pressure can help to improve the look of scars. The compression belt helps order collagen fibres as the spots grow, making the scars softer and easier to maintain.
To Accelerate the Process of Healing and Minimising Recovery Period- Patients who use a compression garment should anticipate a more comfortable and faster recovery. The healing period is shortened by treating post-operative swelling and pain, allowing patients to return to their everyday lives sooner.
RG Aesthetics uses SwellCure's custom-made compression garments to meet the individual demands of patients undergoing various operations. Except for swimming and self-cleaning, the patient should wear a compression garment or belt 24 hours a day, every day in a week for at least three weeks after surgery. After then, the patients must wear it for another three weeks during the day and can take it off at night.
RG Aesthetics Logo is monogrammed on the personalised compression garments that we produce. The technological requirements differ depending on the method.
At RG Aesthetics, we make personalized belts for patients simply because one size does not suit all. After reconstructive surgery, patients ask which is the right bra after breast reduction surgery, and our board-certified plastic surgeon suggests a proper post-surgery compression garment or belt. It is unquestionably the most effective instrument for achieving superior contouring and maintaining the results.

Dr. Rajat Gupta
MBBS, MS, DNB(Gen. Surg.),
DNB (Plastic Surgery)
Dr. Rajat Gupta is a board certified plastic surgeon in India with 12 years of experience to back his expertise in the domain of aesthetic surgeries.
Having completed his training from Maulana Azad Medical College and equipped with a thorough understanding of aesthetic needs of people, Dr. Gupta strives to offer the best remedies and cosmetic procedures outfitted with the latest technology to the aspirants in India and across the globe. To book an appointment, call: +91-9251711711 or email: contact@drrajatgupta.com