What is Laser Liposuction?
Dr Rajat Gupta
If you're searching for body contouring options – Laser Liposuction is the right solution for you! This technique is the key to achieving the best body contouring results. Laser for liposuction aids in body trimming with less strain.
Laser liposuction is a painless and efficient method of eliminating fat from small parts of the body. Traditional liposuction procedures use intrusive techniques that include complications, while laser lipo is a less invasive alternative that achieves good results.
This blog will discuss a few crucial points that you may need to consider before opting for Laser liposuction. Firstly, let us understand more about Laser liposuction. Keep reading!
Laser for Liposuction
Laser lipolysis is another name for it, and it is a minimally invasive cosmetic surgery that involves melting fat beneath the skin with a laser. It is one of the most effective treatment options as it requires less downtime. It's a risk-free alternative for people of all skin types with low adverse effects.
During the process, you will be awake. Your doctor will use a needle and local anaesthesia to numb the region so you don't feel any pain. A small incision will be made, and the laser will be inserted beneath the skin to liquefy the fat. Then your doctor will place a cannula – a thin tube that suctions the melted fat from beneath the skin.
Many patients who choose laser lipo don't have much downtime following the treatment, especially if the area being treated is minor.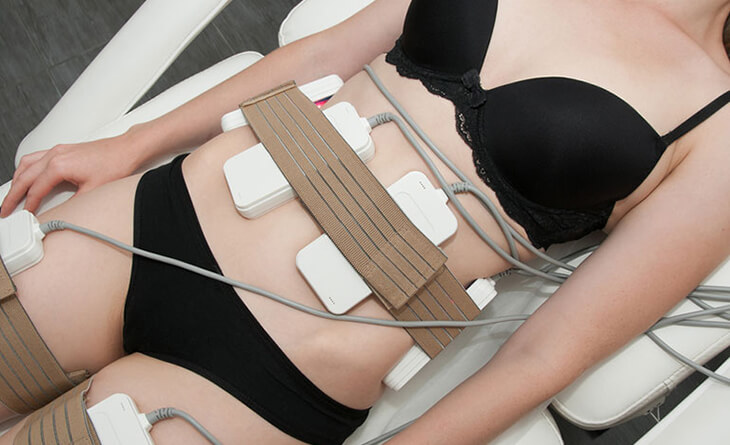 Have questions or want to get started? We are ready to help you with a smile!
Ideal Candidate for Laser for Liposuction
If you're seeking a way to lose weight, you could be a good candidate. The stomach, face, thighs, calves, hips, and back are the most common areas where laser lipo is employed. People with specific medical issues are typically not regarded as excellent candidates for laser lipo. Acute illnesses, infectious disorders, cardiac disease, pregnancy, and cancer are among these conditions. It's important to note that this surgery does not address obesity.
Preparation Beforehand
To reduce the chance of problems, you may need to stop taking certain drugs or medications for a period of time before to your treatment. It is advisable to prohibit smoking as it makes it more difficult for your body to heal.
Benefits of Laser Liposuction
Compared to conventional liposuction, a laser for liposuction has several advantages. This treatment uses a beam to burn fat, which is then naturally eliminated from the body through metabolic processes. Because there is no suctioning as with regular liposuction, there is a lesser chance of problems. Laser lipo is also less intrusive, which means there's less chance of scarring. In addition, laser lipo has a shorter recovery period than traditional liposuction, often two days vs up to ten days for standard liposuction.
There are a few complications associated with Laser for Liposuction. However, you can avoid it by getting your surgery done with an expert surgeon like Dr Rajat Gupta. With years of experience and successful surgeries, Dr Gupta strives to give long-lasting results. Book a one-to-one consultation with him today to discuss your body concerns.

Dr. Rajat Gupta
MBBS, MS, DNB(Gen. Surg.),
DNB (Plastic Surgery)
Dr. Rajat Gupta is a board certified plastic surgeon in India with 13 years of experience to back his expertise in the domain of aesthetic surgeries.
Having completed his training from Maulana Azad Medical College and equipped with a thorough understanding of aesthetic needs of people, Dr. Gupta strives to offer the best remedies and cosmetic procedures outfitted with the latest technology to the aspirants in India and across the globe. To book an appointment, call: +91-9251711711 or email: contact@drrajatgupta.com