Understanding the Tummy Tuck Failure Rate – How Likely is Yours to Fail?
Dr Rajat Gupta
There is an unmistakable gravity to this question when understanding failed procedures. Few fears are worse than the ones accompanying surgery and its many possible complications. Therefore, it is only natural for patients to always ask about the tummy tuck failure rate, especially considering it is often an elective procedure and not a requirement.
Well, several studies have been conducted on the matter. One of the most prominent ones cited by the American Society of Plastic Surgeons (ASPS) revealed that a tummy tuck carries a 3.1% chance of failure. Compared to other procedures with a relatively lower failure rate, this can seem very high.
So let us examine it further.
What causes the tummy tuck failure rate?
Here, we are not asking about the list of risks – although we will discuss those shortly – but the root cause. This, as it is with most cases of complications, lies in a lack of expertise.
You can effectively counter every complication associated with the tummy tuck by ensuring you choose a high-quality surgeon and centre. What does this mean? Well, it is essential to realise that there have been significant developments in cosmetic surgery today.
Let us explain.
While a tummy tuck mainly refers to excess skin excision from the abdomen, it often involves liposuction to remove any stubborn subcutaneous fat. This is an important factor since liposuction is technically another procedure. Adding it to your tummy tuck surgery can, therefore, increase your chance of complication.
However, this risk is significantly mitigated with the introduction of power-assisted and ultrasound-assisted liposuction devices. MicroAire and VASER are two such devices that minimise invasion and trauma effectively. They also give your surgeon greater control over the cannula, preventing the likelihood of going too deep into the fat layer. The results are not only better contoured with a shorter recovery but also infinitely safer.
Such devices showcase the ability of individual surgeons and centres to offer a much higher standard of care. Raising the bar this way ensures better safety and a much lower chance of risk.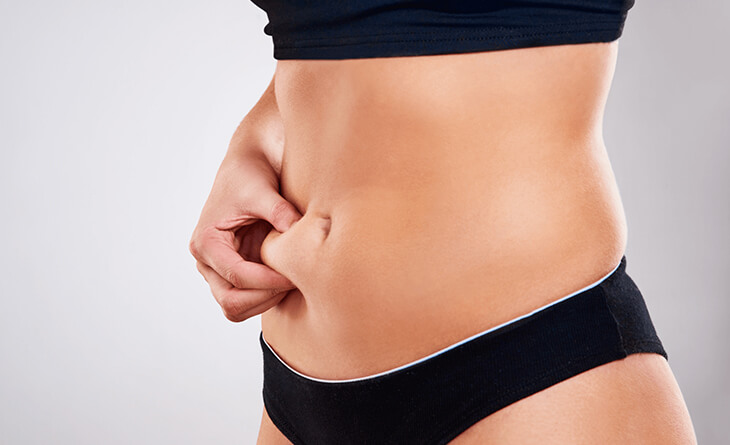 Have questions or want to get started? We are ready to help you with a smile!
Risks Causing the Current Tummy Tuck Failure Rate
While we now understand why complications can happen, there is a measure of comfort in knowing the exact risks. We want to ensure you go into this procedure completely informed, especially on such an important subject.
The previously mentioned ASPS report revealed that haematoma, i.e. internal bleeding and blood collection, was the most common major complication. After haematomas, infections, blood clots, and lung-related problems were most common, in this order. Other risks associated with the procedure are related to anaesthesia or scarring.
As a patient, it is essential that you follow your surgeon's instructions to a T. Especially when you visit a board-certified plastic surgeon in Delhi like Dr Rajat Gupta,you must trust that all advice is for your benefit. Additionally, the ASPS article reports that self-contained clinics like RG Aesthetics have a much lower chance of risk. Trust the data and your surgeon, and you get a safe and incredible tummy experience!

Dr. Rajat Gupta
MBBS, MS, DNB(Gen. Surg.),
DNB (Plastic Surgery)
Dr. Rajat Gupta is a board certified plastic surgeon in India with 12 years of experience to back his expertise in the domain of aesthetic surgeries.
Having completed his training from Maulana Azad Medical College and equipped with a thorough understanding of aesthetic needs of people, Dr. Gupta strives to offer the best remedies and cosmetic procedures outfitted with the latest technology to the aspirants in India and across the globe. To book an appointment, call: +91-9251711711 or email: contact@drrajatgupta.com