Silhouette Soft Facelift – We Perform It, We Have Mastered It, We Trained Others On It!
Dr Rajat Gupta
If you have been wanting Silhouette Soft Facelift Surgery in Delhi, read on
Many of you must be looking for a non-surgical way to rejuvenate your tired, droopy and sagging face!
Yes, we understand that, because surgeries and invasive procedures are not always the best choice for some. For this, we have an alternative at RG Aesthetics which is Silhouette Soft Facelift.
Dr. Rajat Gupta, the renowned plastic surgeon at RG Aesthetics is the first ever board-certified expert in the nation to pioneer this technique. He has not only successfully performed the procedure on many Bollywood celebrities but also held the flag of providing the training to other plastic surgeons & dermatologists in India on the procedure, spreading the framework of non-invasive facelift techniques and helping them reach more and more aspirants.
Today, many patients have benefitted from Silhouette Soft Facelift and are taking pride in their newly found, fresh and rejuvenated face contour.
The procedure is extremely comfortable and takes only about 30 to 45 minutes to complete. The flaws in the fact that this procedure can correct are the appearance of jowls, deep nasolabial folds, sagging jaw-lines, sagging skin on face and neck, and droopy brows.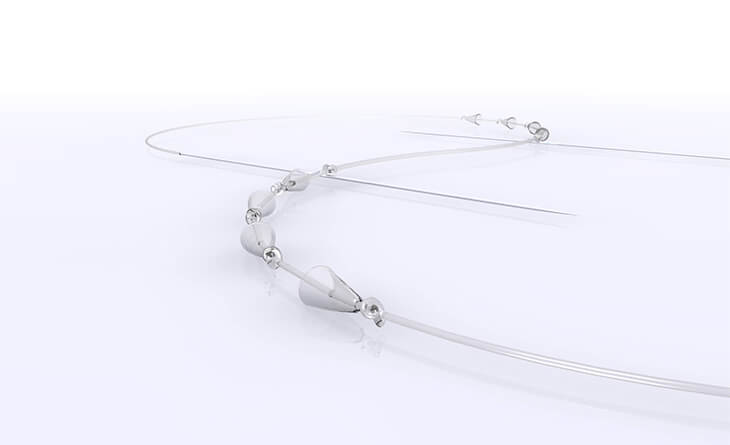 Have questions or want to get started? We are ready to help you with a smile!
The procedure is performed using fine threads that are inserted under the layer of the skin, to provide volume and lift the areas on face and neck. This results in tightened skin on face offering an improved face contour. The best part is that the results of this magical procedure not just stop here. They go on to bring further improvement by stimulating collagen production in the skin tissues. This keeps increasing the volumes in the face while restoring the natural shape and contour in the months to come.
If you are craving for a non-surgical alternative for a tired and sagging face that you wish to get rid of, Silhouette Soft Facelift is the safest and the most effective alternative for you. It brings mild to moderate lifting of the face, without subjecting your face to a lot of invasions. Sagging cheeks, drooping eyebrows, and hanging skin on the neck can also be corrected with the help of this procedure.
Dr. Rajat Gupta, who is known to be the expert on Silhouette Soft Facelift Surgery, offers absolute consultation for you to understand the procedure and make an informed decision. The recovery is as simple as your daily routine. There is absolutely no downtime like other surgical facelifts. Patients can go back to their routine activities right after the procedure is performed.
Get ready to marvel on a fuller, voluminous and glowing face in just few minutes without any fears of surgery in mind. It works like magic on your face and RG Aesthetics help you to witness that sheer magic!

Dr. Rajat Gupta
MBBS, MS, DNB(Gen. Surg.),
DNB (Plastic Surgery)
Dr. Rajat Gupta is a board certified plastic surgeon in India with 10 years of experience to back his expertise in the domain of aesthetic surgeries.
Having completed his training from Maulana Azad Medical College and equipped with a thorough understanding of aesthetic needs of people, Dr. Gupta strives to offer the best remedies and cosmetic procedures outfitted with the latest technology to the aspirants in India and across the globe. To book an appointment, call: +91-9251711711 or email: contact@drrajatgupta.com