Botox – a medical boon
Dr Rajat Gupta
Worried about the wrinkles, frown lines and fine lines appearing on face? Tried it all but the increasing age is taking its toll? Age is the main factor causing these lines and creases. Other factors contributing to them includes stressful lifestyle, hormonal changes and unhealthy lifestyle. So what's the solution? Botox may just be an answer to your problem. It helps smoothen the forehead lines, wrinkles between the eyes and the crow's feet.
Botox helps those who desire to retain the youthfulness of their face for some more years. It is a non-invasive treatment and requires no downtime for recovery. It is FDA approved and hence very safe to be used on the human body with minimal to no side effects when done by experienced board-certified surgeons. Always make sure that you visit a board certified plastic surgeon for all your cosmetic surgeries and treatments. They know the science of facial rejuvenation and will be able to advise the correct procedure and dosage for you.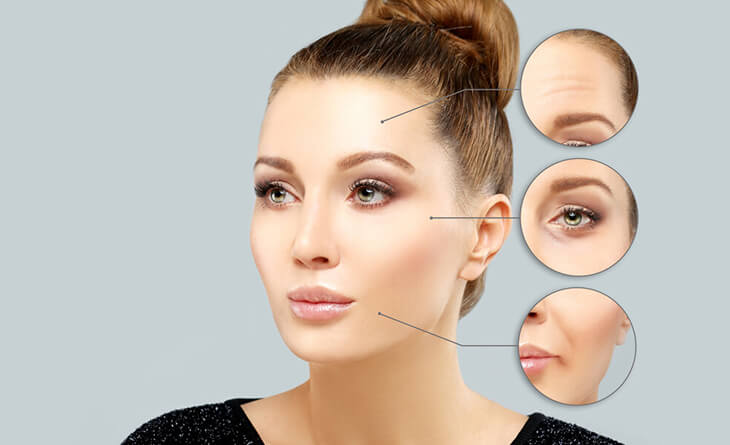 Have questions or want to get started? We are ready to help you with a smile!
So how does it work? Over time and with age, the muscles that have repetitive movement start to cause fine lines including frown lines and crow's feet. Botox is administered using very fine needles into the facial muscles. Botox works beneath the surface of the skin and target and relaxes these muscle and their activities, thus preventing the appearance of existing fine lines as well as the formation of new lines.
Botox treatment takes 72 hours before it starts showing its effect and lasts for about six to nine months.
Now you can see the results of botox before the actual procedure with crisis 3D simulation software. To know more about 3D crisis simulation and botox treatment, consult our board-certified plastic surgeon, Dr Rajat Gupta at 9251711711

Dr. Rajat Gupta
MBBS, MS, DNB(Gen. Surg.),
DNB (Plastic Surgery)
Dr. Rajat Gupta is a board certified plastic surgeon in India with 12 years of experience to back his expertise in the domain of aesthetic surgeries.
Having completed his training from Maulana Azad Medical College and equipped with a thorough understanding of aesthetic needs of people, Dr. Gupta strives to offer the best remedies and cosmetic procedures outfitted with the latest technology to the aspirants in India and across the globe. To book an appointment, call: +91-9251711711 or email: contact@drrajatgupta.com