Shun These Myths Regarding Cosmetic Surgery and Find a New You!
Dr Rajat Gupta
Many a time, we hesitate from getting a reconstructive or cosmetic procedure done, owing to the lack of knowledge and the prevalent myths revolving around the subject. This holds us back from enjoying the best of the benefits that science has to offer which can improve our appearances and lifestyles too.
Nation's renowned scientists, surgeons, and doctors have always tried to shatter the myths that revolve around cosmetic surgery to help people find the greater benefits of the reconstructive sciences and find a new life.
Here are some of the myth breakers for you to find the truth.
Myth – Cosmetic Surgeries are Associated with Danger
It is a common belief that cosmetic surgeries come with risks, complications, and dangers. This becomes totally irrelevant when the procedure is performed at a well equipped and renowned medical facility, in the hands of board-certified experienced doctors. Moreover, FDA approved cosmetic procedures which come through highly advanced medical technology leave no harmful after effects.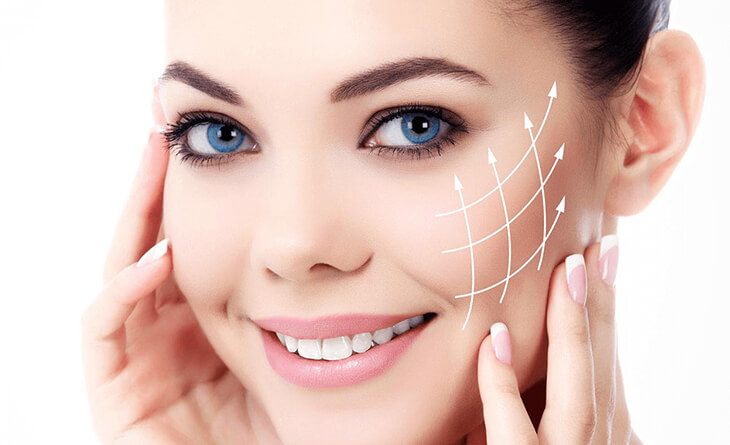 Have questions or want to get started? We are ready to help you with a smile!
Myth – Only Vain People Go for Cosmetic Surgeries
This is a completely useless statement. Cosmetic surgeries are not just about improving physical appearances and facial looks. They are changing lives of the people for better. People who get desired improvements from these procedures experience elevated self-esteems and motivated lifestyles, thus, become happier than ever. Moreover, many cosmetic procedures are known to be performed for medical reasons where they help to correct the functionality of various organs.
Myth – Not Everyone Can Afford Cosmetic Surgeries
This is not completely true. There are several non-surgical cosmetic procedures that every pocket can afford and they give perfect results too. However, it is always important to choose the medical facility and cosmetic surgeon sensibly, so that absolute consultation is obtained before going for non-surgical treatments.  Additionally, the costs for some medically necessary reconstructive surgeries that help to improve the functionality of the organs are covered by insurance companies and charitable organizations.
Myth – Cosmetic Surgeries are Only for Women
It is a common belief that only women like to go for cosmetic surgeries as they care more about their appearances and aesthetics. However, these days, men are also becoming keener towards cosmetic procedures like Botox, dermal fillers, liposuction etc. to achieve self-confidence, better lifestyles and an edge at the workplace. Some of the cosmetic procedures like Gynecomastia (male breast reduction) are also important for men to lead a healthier life.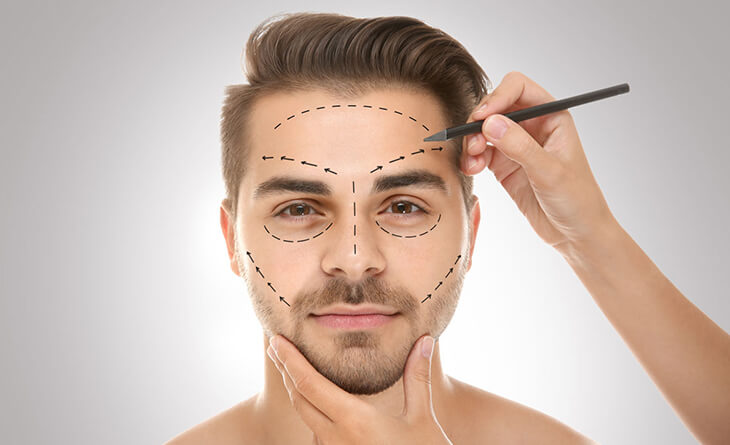 Myth – Cosmetic Surgery is same as Plastic Surgery
Both are different lines of medical sciences. There is a great deal of distinction between both the branches of reconstructive and correction procedures. While cosmetic procedures are more focused towards external appearance and aesthetics, plastic surgeries are for correction of the functionality of organs.
Cosmetic surgeries are safe, affordable and reliable. In case you have more questions related to cosmetic procedures, you can always get in touch with highly qualified cosmetic surgeons at Skinnovation Clinics.

Dr. Rajat Gupta
MBBS, MS, DNB(Gen. Surg.),
DNB (Plastic Surgery)
Dr. Rajat Gupta is a board certified plastic surgeon in India with 10 years of experience to back his expertise in the domain of aesthetic surgeries.
Having completed his training from Maulana Azad Medical College and equipped with a thorough understanding of aesthetic needs of people, Dr. Gupta strives to offer the best remedies and cosmetic procedures outfitted with the latest technology to the aspirants in India and across the globe. To book an appointment, call: +91-9251711711 or email: contact@drrajatgupta.com