Can Plastic Surgery Really Help?
Dr Rajat Gupta
Plastic Surgery: The arguable truth that is bringing a lot of benefits to some, while posing a hoard of questions for others.
Yes, this is true. While more and more people are turning to plastic surgery to boost their appearance, some are still apprehensive about it. There is a lot that people do not understand about it.
Let us try to answer some of the possible questions and bring a better vision about plastic surgery.
What exactly is Plastic Surgery and how it helps?
No, plastic has nothing to with these surgeries. 'Plastikos' is a Greek word from which the name Plastic Surgery originated, which means mold or form. This special category of surgery helps in ameliorating the visual aspect of the person as well as functioning. Reconstructive and cosmetic surgeries are the two forms of surgeries available.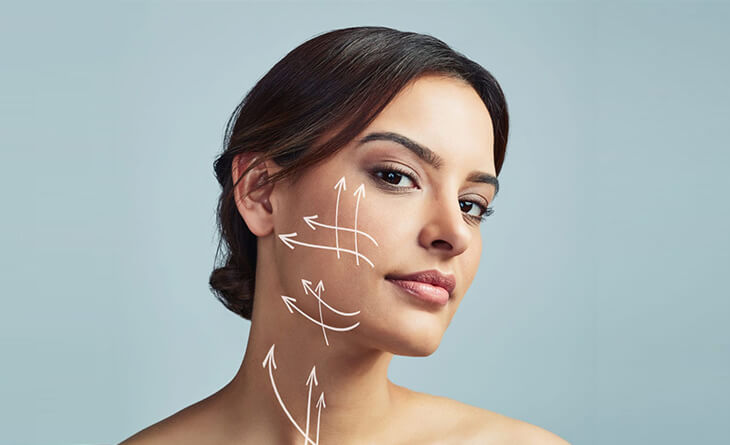 Have questions or want to get started? We are ready to help you with a smile!
Why do people go under the knife?
Well, there are a number of reasons for which people choose plastic surgery, or experience knife, as they colloquially put it. The major reasons are identified as the need to fix a dysfunctional organ or to simply improve the appearance of a certain part of body, be it face, ears, skin, or limbs. As per the recent studies, it surfaced that people are also opting for plastic surgery to get a mood boost and find higher self-esteem. Research published in Clinical Psychological Science reports that plastic surgery patients could experience more joy in life, a higher sense of satisfaction and greater self-esteem.
How can one choose the right facility and right surgeon to get the surgery done?
It is very important to understand your need of plastic surgery, and based on that, to choose the perfect help and the plastic surgeon. A thorough research is important. Surfing the web for available medical facilities and the renowned surgeons can help to make a list, which can be further shortlisted to zero down to the best. Testimonials from various customers, reviews, feedbacks and surgeons credibility helps a lot to make a decision and reach the right hands. One must consult the surgeon before going through the procedure, find out all the available option, pros and cons of the procedure and the benefits that will come along.
What are the most popular plastic surgery procedures that helped people?
Some of the popular plastic surgeries that people opt for are breast augmentation, nose correction, liposuction, tummy tuck, eyelid uplift and jaw reconstruction. A huge number of these people comprise of women, and celebs from entertainment industry. The prime reason being the enhancement in physical appearance and boosted confidence. Also, to get promotions and raises in jobs, plastic surgery helped a lot. Recent research shows that job performance, skills and work experience are not the only factors measured by the hirer at times of promotion, raises and hiring. Facial appearance was also counted.
What are the major areas where plastic surgery helps?
There are many ways a plastic surgery helps and changes the absolute outlook of a person towards life.
It enhances self-appearance. The flaws that one feels are the obstacles in appearing good, are removed by the surgery and the desire to appear beautiful and attractive is fulfilled.
It boosts self-confidence and lets you take up many tasks that you may not have confident about, earlier. When self-confidence is improved, it means that you can achieve anything and carry on all things well. By gaining self-confidence one can also do well in profession and overall life too, and make it successful.
Plastic surgery can make you look fresher and younger where one feels better and is much joyful. When one is cheerful, they carry a positive tendency towards friends, family and colleagues.
It helps the organs to perform better, in many cases. Like in nose or ear correction, breathing and hearing problems are often corrected along with the appearance.
With ample medical advancements and ever needed innovations in medical science, plastic surgery is not a dilemma any more. It is the way to happy, healthy and beautiful life, with reinforced confidence.

Dr. Rajat Gupta
MBBS, MS, DNB(Gen. Surg.),
DNB (Plastic Surgery)
Dr. Rajat Gupta is a board certified plastic surgeon in India with 10 years of experience to back his expertise in the domain of aesthetic surgeries.
Having completed his training from Maulana Azad Medical College and equipped with a thorough understanding of aesthetic needs of people, Dr. Gupta strives to offer the best remedies and cosmetic procedures outfitted with the latest technology to the aspirants in India and across the globe. To book an appointment, call: +91-9251711711 or email: contact@drrajatgupta.com