How Long to Recover from Facelift?
Dr Rajat Gupta
It's crucial to understand the surgical process and the postoperative regimen with a face lift surgeon in Delhi if you're considering getting a facelift. Although it could take a few months to start seeing a facelift's final results, the healing time is substantially shorter.
Recovery times are difficult to quantify since they vary on various variables, including age, health status, and the type of surgery. However, knowing what to anticipate and according to your surgeon's postoperative care instructions will significantly impact the outcomes of your facelift.
This blog will give you a brief on the facelift recovery period!
Recovery for Face Lift Surgery Procedure!
Facelift is one of the best plastic surgery in India. You can learn more about what to anticipate during a typical recovery period by reading the 15-day facelift recovery guide below.
First Week of Facelift Recovery
You must be careful to take surgical incision care at this time and keep them clean to avoid infection.
Day 1: You can feel shaky and tired following surgery, and you ought to have organised transportation and care for yourself on your first night home from relatives and friends. The first day is when you require pain medicine the most to manage discomfort.
Day 2: Around this time, your facelift surgeon in Delhi will arrange for a follow-up appointment. They will assess your incisions and swelling while removing or replacing your surgical dressings. If everything appears in order, the surgeon will redress the area, repeat postoperative instructions, and release you.
Day 3: Today is best spent sleeping, although you should begin to feel improved and want to get up and move around. Bruising and often swelling peak around days 3 and 4, but both are likely to last for a few more weeks. If you are in pain, keep taking your prescription.
Days 4-6: Most individuals no longer require prescription painkillers by this point. The swelling ought to start to lessen. Additionally, you ought to begin to feel more at ease moving around. If you feel well enough, doing some minor housekeeping is frequently allowed.
2nd Week of Facelift Recovery
Days 7-15: This week, you'll probably still have bruising and swelling around the injured areas. Numbness, tingling, and tightness are other common side effects of swelling and bruising. These are all typical side effects of a facelift and shouldn't raise any alarm. Many patients are ready to return to work and start doing modest activities like walking at the end of the second week following surgery since they feel like themselves again.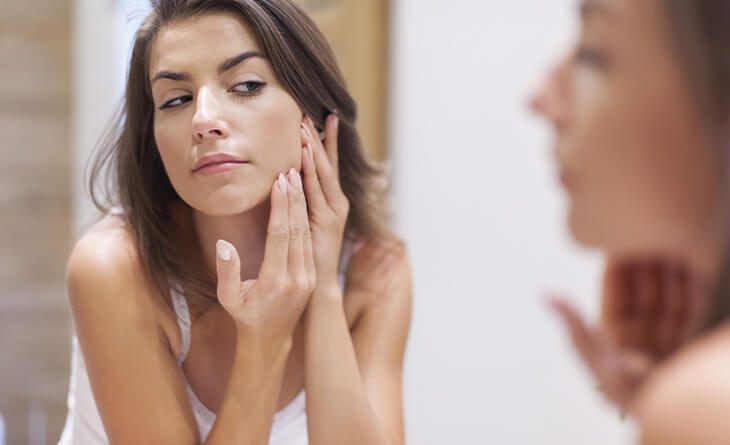 Have questions or want to get started? We are ready to help you with a smile!
Conclusion!
After 30 days, you should be able to resume normal activities and enjoy life with your new look after one month following surgery. Very slight swelling, bruising, tightness, and numbness might persist for up to a year, but you normally only feel such symptoms.
Remember that the timescales listed above are merely approximate estimates. Everyone will experience the procedure differently, so always abide by your facelift surgeon in Delhi.
Being a skilled surgeon, he is fully cognizant of his patients' aesthetic needs and is dedicated to achieving the required outcomes.

Dr. Rajat Gupta
MBBS, MS, DNB(Gen. Surg.),
DNB (Plastic Surgery)
Dr. Rajat Gupta is a board certified plastic surgeon in India with 13 years of experience to back his expertise in the domain of aesthetic surgeries.
Having completed his training from Maulana Azad Medical College and equipped with a thorough understanding of aesthetic needs of people, Dr. Gupta strives to offer the best remedies and cosmetic procedures outfitted with the latest technology to the aspirants in India and across the globe. To book an appointment, call: +91-9251711711 or email: contact@drrajatgupta.com