Does non surgical liposuction work?
Dr Rajat Gupta
Areas of undesirable localised fat are a serious issue for many patients. These fat pockets are frequently resistant to diet and exercise and might appear as a stubborn stomach after pregnancy and childbirth or stubborn fat pockets around the thighs, buttocks and back.
Liposuction surgery in Delhi has grown in popularity and is now one of the most commonly done cosmetic surgical operations for an excellent purpose. This procedure restores your natural body shape by removing fat from problem regions in a safe, effective, and long-lasting manner.
Non-invasive liposuction options have recently gained appeal in the world of body sculpting techniques. These non-invasive treatments normally don't involve incisions or anaesthesia, and they also have less downtime to ensure patients can return to the back.
However, the main question is – does non-surgical work? This blog will help you understand the difference between non-surgical, surgical liposuction and the ideal option for you!
Non-Surgical Liposuction Procedure – Cool Sculpting
Cool Sculpting is one of the most popular non-surgical liposuction methods that use a topical treatment to target and excise the undesirable fat cells rather than invasive lipo surgery. Patients who are close to or at their optimum weight but wish to remove smaller localised regions of fat on the belly, thighs, or hips can consider Cool Sculpting.
In a procedure known as cryolipolysis, Cool Sculpting employs breakthrough equipment that freezes undesirable fat cells to death without damaging surrounding tissue. The body normally eliminates the fat cells as they die in the weeks and months following the operation. The ultimate benefits are generally visible after three months, which is about how long it takes the body to destroy fat cells.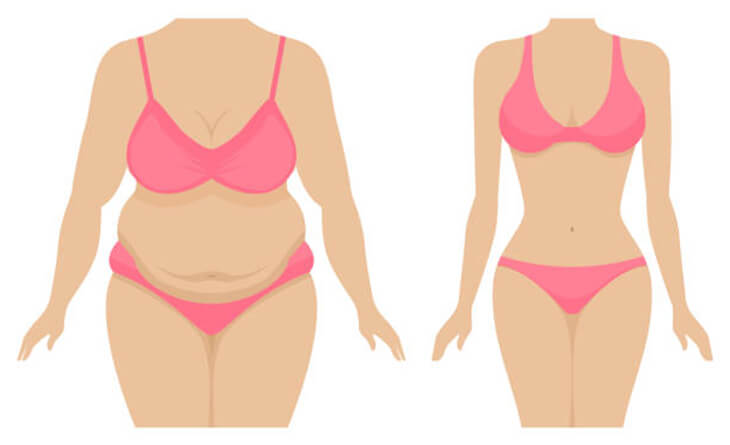 Have questions or want to get started? We are ready to help you with a smile!
Does the Non-surgical Liposuction procedure work?
Non-surgical liposuction, like cool sculpting, only works for those patients who want to get rid of minor fat or from smaller body regions. Cool sculpting is not the right option if you want to get rid of a large amount of fat. Your expert plastic surgeon in Delhi may suggest you undergo a surgical liposuction procedure to attain desirable outcomes.
Surgical Liposuction Procedure
Liposuction techniques have vastly improved with the use of current technologies. Being one of the most popular cosmetic procedures, It is well known for its body sculpting techniques. Liposuction is a medical technique that suctions excess fat out through tiny incisions and produces instant effects. Plastic surgeon in Delhi usually combines laser or ultrasound energy to increase outcomes.
PURE contouring is one of the most advanced techniques of Liposuction in the realm of plastic surgery, invented by Dr Rajat Gupta. It allows the experts of RG Aesthetics to eliminate excess body fat while also tightening the skin without causing any severe discomfort to ensure that no loose and droopy skin remains following the liposuction procedure.
Only Dr Rajat Gupta, a board-certified plastic surgeon in Delhi, does PURE contouring. He employs high-quality, state-of-the-art modern equipment at RG Aesthetics to deliver impressive outcomes. PURE Contouring offers considerably greater outcomes than typical procedures. Dr Gupta conforms to worldwide standards of patient care and delivers his patients the outcomes they deserve.

Dr. Rajat Gupta
MBBS, MS, DNB(Gen. Surg.),
DNB (Plastic Surgery)
Dr. Rajat Gupta is a board certified plastic surgeon in India with 13 years of experience to back his expertise in the domain of aesthetic surgeries.
Having completed his training from Maulana Azad Medical College and equipped with a thorough understanding of aesthetic needs of people, Dr. Gupta strives to offer the best remedies and cosmetic procedures outfitted with the latest technology to the aspirants in India and across the globe. To book an appointment, call: +91-9251711711 or email: contact@drrajatgupta.com