Are the Results of Otoplasty Permanent?
Dr Rajat Gupta
The results from Otoplasty are permanent, unless an external harm is inflicted on the ear structure.  If maintained properly without indulging in harmful activities that can cause accidental ear damage, the Otoplasty results can be permanent too.
Otoplasty, also known as ear pinning surgery, is a surgical treatment that reshapes and resizes the ear cartilage to make it less visible. The procedure is carried out behind the earlobes, where the incisions are hidden. People who are self-conscious about their ears can benefit from otoplasty by feeling more confident and at ease with their facial appearance.
Now, how can the patients achieve permanent results from Otoplasty in Delhi?
The Factors that Go into Establishing the Longevity of Results
Now let us take a look at what makes the Otoplasty surgery results permanent or long-lasting and what can cause adverse effects.
Being Careful During the Recovery Period: The patients must follow the recovery guidelines provided by the surgeon to ensure the healing occurs naturally. This helps to achieve the desired outcome from the surgery, and the results are established for a longer time.
Ensuring Safety Even After Recovery: A safe recovery is achieved after the sutures come off, the bruises heal, and the swelling subsides. Even after this period, it is crucial not to touch, pressurize, pull or push the surgical site as the tissues underneath are still tender and settling in the area. This facilitates the permanence of results. These precautions can be taken for a few weeks.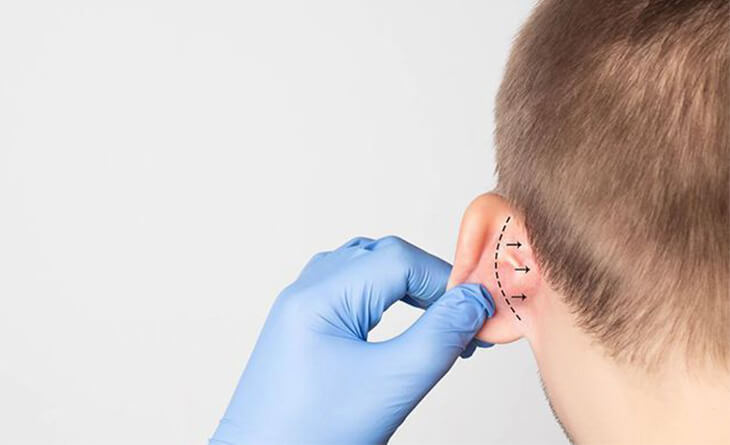 Have questions or want to get started? We are ready to help you with a smile!
Choose Your Surgeon Carefully: It is important to choose a skilled surgeon if you want permanent results from Otoplasty in Delhi. A board-certified and experienced surgeon knows the ear anatomy well and understands the incisions and suture placements to achieve lasting results. A surgeon with Otoplasty expertise will also avoid evident scarring to make the results more satisfying and pleasant.
Lead a Disciplined Lifestyle: Patients who have undergone aesthetic corrections such as Otoplasty must ensure a healthy and careful lifestyle. This will help to avoid any adverse situations, such as indulging in hazardous activities that may impact the surgery's results.
That said, ageing is one crucial factor affecting the Otoplasty results. Depending on the patient's lifestyle and how well they maintain their body, the earlobe skin may remain firm or sag over a period of time. This, however, takes considerable time as the person ages over a certain number of years.
If you are looking for an Otoplasty surgery with permanent results, get in touch with the best cosmetic surgeon in Delhi, such as Dr. Rajat Gupta. Dr. Gupta operates in Delhi at multiple renowned medical facilities and offers a range of plastic and cosmetic surgery solutions with natural-looking results that are long-lasting.

Dr. Rajat Gupta
MBBS, MS, DNB(Gen. Surg.),
DNB (Plastic Surgery)
Dr. Rajat Gupta is a board certified plastic surgeon in India with 13 years of experience to back his expertise in the domain of aesthetic surgeries.
Having completed his training from Maulana Azad Medical College and equipped with a thorough understanding of aesthetic needs of people, Dr. Gupta strives to offer the best remedies and cosmetic procedures outfitted with the latest technology to the aspirants in India and across the globe. To book an appointment, call: +91-9251711711 or email: contact@drrajatgupta.com