What are the After-Effects of a Tummy Tuck?
Dr Rajat Gupta
A tummy tuck or abdominoplasty is one of the most common cosmetic procedures people undergo today. It involves a combination of liposuction, i.e. subcutaneous fat removal and skin excision. Many people opt for this procedure for flatter, more toned abdomens. As a result, many patients also wonder about the after-effects of a tummy tuck.
Today, the sophisticated MicroAire and VASER liposuction devices promise high-quality liposuction. Combine this with the ultra-modern hi-lateral muscle plication technique that involves horizontal and vertical suture plication while bringing in the lateral parts of the abdomen, and patients get enhanced results that flatten the stomach and narrow the waist.
Such techniques promise a more comfortable recovery with minimal risks. When asking about the after-effects, patients usually refer to the recovery and results. Thus, we have discussed that in detail below.
After-Effects of a Tummy Tuck Surgery
Abdominoplasty is a very safe procedure today. It uses minimally invasive technology to reduce downtime and improve recovery. As a result, most patients are entirely back to normal within six to eight weeks following their surgery.
Some staples of recovery include:
Swelling, bruising and discomfort for the first 48 hours after surgery that diminishes naturally over time
Ability to resume daily routine from the next day, although you should avoid sudden movements and heavy lifting
Desk job can be resumed after three days, as long as your surgeon approves.
Depending on your surgeon's advice, you need to wear a compression garment for at least four weeks.
Most swelling, bruising and discomfort abate completely within a month.
You can resume any physical activity after 6-8 weeks, depending on your surgeon's recommendation.
You may feel some tightness around the waist due to the suturing technique. The compression garment may also seem uncomfortable. However, this is a necessary measure to ensure your skin adheres to the abdominal muscles underneath. It preserves your results and gives you the athletic look you desire in the after-effects of your tummy tuck.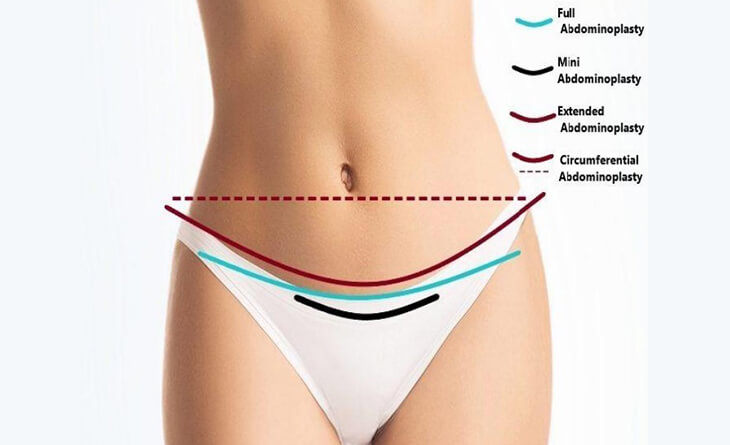 Have questions or want to get started? We are ready to help you with a smile!
As long as you follow the post-op instructions and take your surgeon's advice to heart, you should have a relatively comfortable recovery. Choosing a qualified surgeon for this procedure is very important, or else you open yourself up to risks such as:
Bleeding
Anaesthesia Risks
Excessive Scarring
Infections
Haematomas
Avoiding this depends on choosing a surgeon with a proven track record. Checking if your surgeon has access to the necessary technology can further expedite recovery and increase after-effect comfort. While such technology can increase costs, you must remember that a tummy tuck is an investment in yourself and a better body.
As a board-certified plastic surgeon in Delhi, Dr Rajat Gupta has access to the latest liposuction equipment for a safe and effective tummy tuck surgery. Depending on your needs, he specialises in both mini and full tummy tucks, focusing on providing natural-looking results based on your body's natural contours at every turn!

Dr. Rajat Gupta
MBBS, MS, DNB(Gen. Surg.),
DNB (Plastic Surgery)
Dr. Rajat Gupta is a board certified plastic surgeon in India with 12 years of experience to back his expertise in the domain of aesthetic surgeries.
Having completed his training from Maulana Azad Medical College and equipped with a thorough understanding of aesthetic needs of people, Dr. Gupta strives to offer the best remedies and cosmetic procedures outfitted with the latest technology to the aspirants in India and across the globe. To book an appointment, call: +91-9251711711 or email: contact@drrajatgupta.com