Ear Reconstruction: The Innovation That Is Changing Lives!
Dr Rajat Gupta
Ear reconstruction, today, is encompassing all the treatments and surgeries used for correcting ear deformities. This breakthrough procedure is one of its kind innovative method that has brought hope to many who suffered a missing or deformed ear-lobe problem since birth. These conditions include Anotia/Microtia (congenital underdeveloped or missing ears lobes), constricted ear deformities, protruding ears and acquired ear anomalies.
Dr. Rajat Gupta, the most renowned, holds the honor to be the best ear reconstruction surgeon with a membership of International Society of Auricular Reconstruction (ISAR). He has an expertise with rib cartilage reconstruction surgery to treat Microtia and Anotia.
The Diagnosis and Effects
Anotia and Microtia are typically found amongst the children of 6 to 10 years, with a frequency of 1 per 7000 live births. There are different forms of Microtia:
The malformed ear may be completely absent, which is grade 4 Microtia.
Most commonly, a residual mal-positioned lobule is present beneath a rudimentary hillock of cartilage which is grade 3 Microtia. Microtia is usually associated with aural atresia (ear canal problems) in the higher stages.
Grade 1 Microtia is when a small ear is present with normal architecture and often has an associated patent ear canal too.
Grade 2 Microtia is when a small ear is present but does not have much of the architectural features of a pinna, may or may not have a patent canal or tympanic membrane.
Such congenital malformations of the external ear are uncommon birth defects with long-term trauma for children and their families. The impact of such deformities on the patient can be both physical and emotional. Parents often experience feelings of guilt because they believe they have caused the deformity. School-aged children may be the object of teasing and ridicule.
Ear construction surgery is the best remedy at the age between 6 to 10 as the opposite ear is close to adult size and the ribs are developed enough provide sufficient material to create a framework of adequate size.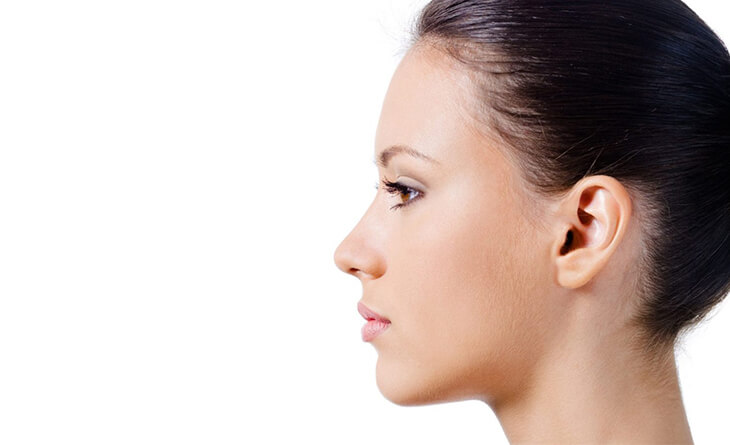 Have questions or want to get started? We are ready to help you with a smile!
The Procedure
The procedure of ear reconstruction surgery is autologous, which means that patient's own rib cartilage is used to construct a new ear-lobe. This is completed in multiple phases and requires between 2 to 5 surgeries. In the initial stages, cartilage is extracted from the rib-cage and is reconstructed to form a three-dimensional structure that resembles a normal ear-lobe. This ear shape is realistic enough and it does not attract attention to itself. This is the prime objective of the entire ear-construction surgery. The cartilage is carved and pieced together to create an ear framework. This framework is buried underneath the scalp. After the ear has healed, more surgeries are required to complete the reconstruction, to elevate the ear away from the scalp, to reposition the earlobe and to make other functional adjustments.
Additional cartilage that remains extra is saved either at the rib donor site or underneath the temporal scalp for use in a later stage. Suction catheters are placed under the skin to create better definition around the framework. They are later removed in 3 – 5 days. Children are usually admitted to the hospital for three to five days.
The Results
Ear reconstruction surgery in the hands of Dr. Rajat Gupta is considered to be the best technique as it uses body's own tissue and the there are no compilations reported. Under Dr. Gupta's proficiency, patients experience excellent, long-lasting results.
The reconstructed ear can withstand the rigors of most sports, not necessarily because it is made of rib, but because it does not project much from the scalp and therefore may be less likely to be subjected to trauma.

Dr. Rajat Gupta
MBBS, MS, DNB(Gen. Surg.),
DNB (Plastic Surgery)
Dr. Rajat Gupta is a board certified plastic surgeon in India with 10 years of experience to back his expertise in the domain of aesthetic surgeries.
Having completed his training from Maulana Azad Medical College and equipped with a thorough understanding of aesthetic needs of people, Dr. Gupta strives to offer the best remedies and cosmetic procedures outfitted with the latest technology to the aspirants in India and across the globe. To book an appointment, call: +91-9251711711 or email: contact@drrajatgupta.com