What is The Best Age to Have Eyelid Surgery?
Dr Rajat Gupta
Eyelid surgery can be performed for those who are above 18. However, the most suitable candidates for eyelid surgery in Delhi are generally healthy adults aged 30 and older when the aging process becomes more visible in the eyelids around this age.
As we age, the skin on our eyelids becomes loose and limp, and fat deposits form under our eyes. This can make our eyes appear tired and puffy and even impair vision. Eyelid surgery can remove extra skin and fat while tightening the remaining skin to create a more young and alert appearance.
Best Age for Eyelid Surgery
While there is no specified age limit for eyelid surgery, the best age for eyelid surgery in Delhi depends on several factors.
Excess Skin: As we age, the skin around our eyes loses elasticity and begins to sag or droop. Excess skin not only makes us seem older but it can also cause visual problems in severe situations. Eyelid surgery can remove this extra skin, providing a more youthful and open-eyed appearance.
Eyebags: Under-eye bags can form for various reasons, including heredity, lifestyle, and aging. These bags can give a person the appearance of being exhausted and old. Blepharoplasty can remove or rearrange the fat deposits that cause these bags, resulting in a smoother and more rejuvenated appearance.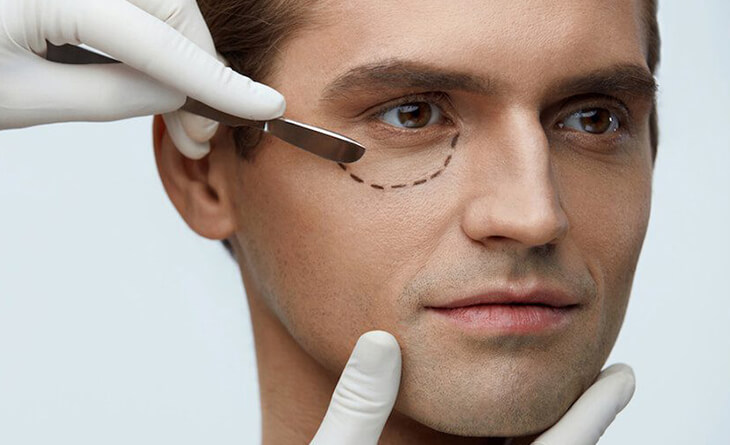 Have questions or want to get started? We are ready to help you with a smile!
Hooded Eyelids: Some people have naturally hooded eyelids, which can appear early. Hooded eyelids may give one a heavy, tired appearance and undermine confidence. Eyelid surgery can resolve this problem, resulting in a brighter, more alert appearance.
Functional Issues: Besides cosmetic benefits, eyelid surgery can address functional problems. Excessive eyelid skin can block vision, posing a safety risk, particularly while driving or reading. Blepharoplasty can enhance both look and image in such circumstances.
Conclusion!
The ideal age for eyelid surgery in Delhi varies from person to person and is determined by several other factors. Eyelid surgery can be a very effective approach to improve the look of the eyes and promote self-esteem. It is critical to visit with a board-certified plastic surgeon to determine your candidature and develop a customized treatment plan.

Dr. Rajat Gupta
MBBS, MS, DNB(Gen. Surg.),
DNB (Plastic Surgery)
Dr. Rajat Gupta is a board certified plastic surgeon in India with 13 years of experience to back his expertise in the domain of aesthetic surgeries.
Having completed his training from Maulana Azad Medical College and equipped with a thorough understanding of aesthetic needs of people, Dr. Gupta strives to offer the best remedies and cosmetic procedures outfitted with the latest technology to the aspirants in India and across the globe. To book an appointment, call: +91-9251711711 or email: contact@drrajatgupta.com