What Happens to Breast Implants Over Time
Dr Rajat Gupta
When I look at my breasts in the mirror, I do not like what I see. I have always felt as if they are uneven in size, and as I am growing older, it only seems to be getting worse. I have always wanted them to look different – a little fuller, and more evenly sized – not for anyone else, only for me to like what I see. I would like to explore breast implants, but I do not understand how they work. After investing in cosmetic surgery, what happens to breast implants over time? I would like to see them as an investment in myself, but do they retain their shape over time? Can I expect them to get damaged? Will their texture remain the same? Is this truly an investment, or will I have to write this off?
Are these questions that bother you? Is this a reason you are not able to move ahead in your journey of feeling good about yourself?
I would like to address these concerns for you today.
First of all, I would like to assure you, at RG Aesthetics, we only use US-FDA approved silicone implants. Our procedures only use absolutely the best quality and approved products.
Silicone has certain properties that gives products made from it a long life – it has low thermal conductivity, low chemical reactivity, low toxicity, thermal stability and the ability to form watertight seals. These properties also make them the right candidate for implants. Granted, that these implants do not last you your entire life, but they are still good for 10 to 15 years as per FDA guidelines. To answer the question, what happens to breast implants over time – they do not lose their shape, size or texture after being inserted in your body, nor do they react chemically once inside of you. Our team will also recommend the right surgical approach after thorough examination and open discussion with you.
If you do feel any changes in the way your breast looks a few years after the implant, or if you feel any discomfort, it is likely happening due to natural changes in your own body. Natural changes in breast size due to age, weight gain or loss can cause that particular implant to no longer be the right fit for you. Or the implant itself may rupture and leak once it either reaches the end of its life or if you are undergoing another medical procedure like a biopsy and the needle damages it.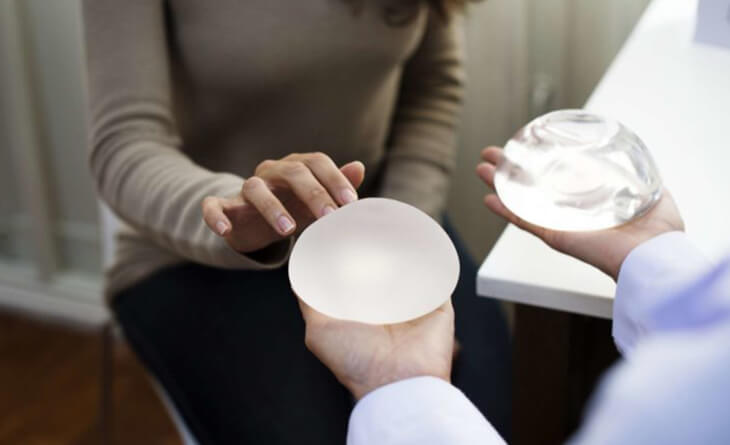 Have questions or want to get started? We are ready to help you with a smile!
Remember, this is true of any object – manmade or natural. Other than having outlived its given lifespan, an external force of any kind typically will damage the object. For instance, the body of a car gets a dent upon impact, clothes are torn if caught on a needle, the sole of a shoe wears down with use, a tyre gets punctured if a nail gets stuck in it.
A silicone implant works with the same principle. It wears down with time, and any external trauma can cause damage to it. However, with care, they will last you for a good amount of time. Dr. Rajat Gupta, a board certified plastic surgeon at RG Aesthetics advises that you keep getting them checked periodically and take necessary precautions.

Dr. Rajat Gupta
MBBS, MS, DNB(Gen. Surg.),
DNB (Plastic Surgery)
Dr. Rajat Gupta is a board certified plastic surgeon in India with 10 years of experience to back his expertise in the domain of aesthetic surgeries.
Having completed his training from Maulana Azad Medical College and equipped with a thorough understanding of aesthetic needs of people, Dr. Gupta strives to offer the best remedies and cosmetic procedures outfitted with the latest technology to the aspirants in India and across the globe. To book an appointment, call: +91-9251711711 or email: contact@drrajatgupta.com