Dr. Rajat Gupta – Most Prominent Name in the World of Breast Augmentation. Ask Why?
Dr Rajat Gupta
When you decide to go for a life-altering cosmetic surgery such as breast augmentation where you need to invest money, effort and time along with a strong faith, wouldn't you want to be in the hands of best plastic surgeon around?
Of course yes! And that is why you must meet Dr. Rajat Gupta if you are contemplating a breast augmentation surgery
His Qualification and Understanding
Having completed his complete training from Maulana Azad Medical College, today, Dr Rajat Gupta is the most prominent name in the world of aesthetic surgery and there are reasons to it. He is well experienced, board certified a plastic surgeon in India who thoroughly understands the aesthetic needs of women looking for positive changes in their appearances for various reasons. This is the reason he strives to offer the best remedies and cosmetic procedures to women aspirants of breast augmentation in India and across the globe.
How is he the best for breast augmentation surgery in Delhi?
When it came to treating women patients with the most coveted beauty aspect, that is shapely and attractive bosom, Dr Gupta came up with the best option of Nanotextured or Smooth Implants that come with least risks than other available options. He understands that breast augmentation surgery is a highly sensitive and intricate procedure and needs an expert hand. He is the only plastic surgeon offering smooth implants for breast augmentation surgery in India, as he doesn't compromise in safety issues with respect to breast implants!
It takes a lot of strategic planning and absolute mindfulness to apply the latest surgery techniques innovatively, which Dr Gupta could do owing to his qualification, vast experience and a huge number of successful augmentation surgeries he has delivered till date.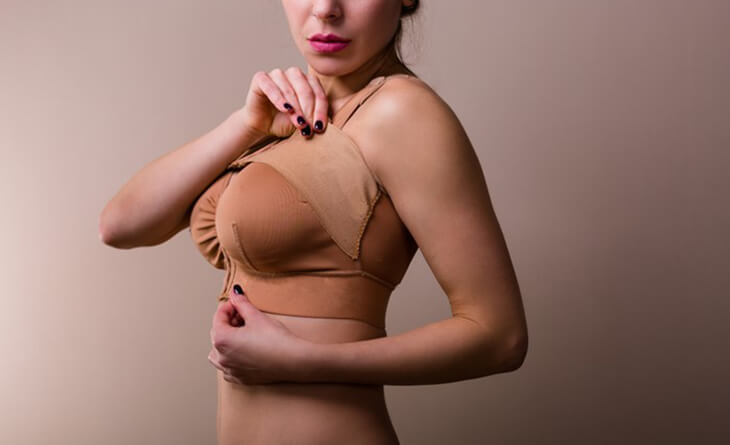 Have questions or want to get started? We are ready to help you with a smile!
His Passion
Dr. Gupta holds a profound passion for cosmetic and reconstructive surgeries. He does not only believe in innovating and testing the latest technologies, he believes in offering the best to his patients too. To back all of these with the absolute assurance that he always aspired to provide his patients with, Dr. Gupta chose to bring Crisalix 3D Simulation technology, in order to let his patients take a thorough look at the results, even before having the actual procedure done. What else can the patient ask for? They can see the results of breast augmentation, they can try different looks and sizes and then they can invest money in the procedure, with the help of Crisalix 3D Imaging.
All of the above sets Dr. Rajat Gupta apart from his counterparts and made him what he is today; a name to look forward to when it comes to breast augmentation surgery. He has an eye for detail and holds a deep understanding of woman anatomy.
If you are looking to undergo breast augmentation surgery in Delhi to enhance your looks and feel confident, then you know who to approach.

Dr. Rajat Gupta
MBBS, MS, DNB(Gen. Surg.),
DNB (Plastic Surgery)
Dr. Rajat Gupta is a board certified plastic surgeon in India with 10 years of experience to back his expertise in the domain of aesthetic surgeries.
Having completed his training from Maulana Azad Medical College and equipped with a thorough understanding of aesthetic needs of people, Dr. Gupta strives to offer the best remedies and cosmetic procedures outfitted with the latest technology to the aspirants in India and across the globe. To book an appointment, call: +91-9251711711 or email: contact@drrajatgupta.com