Always desired those cute little dimples? It's possible with a Dimple Creation Surgery!
Dr Rajat Gupta
A beautiful smile can make you look more attractive. Dimples enhance your facial beauty. In many cultures, dimples are a sign of good luck and prosperity. Dimples are a genetic trait and are present in both men and women.
While many of us are born with natural dimples, others like to opt for Dimpleplasty to achieve the facial feature. The advancement in cosmetic surgery has made it possible to get permanent dimples.
Dimples are small indentations that occur when people smile. Mostly, dimples are found at the bottoms of the cheeks. Those who don't have this facial trait opt for Dimpleplasty, which is why the number of dimple surgeries has increased in recent years.
Dimpleplasty is a straightforward and scarless procedure. It is a safe procedure that rarely carries any complications.
Procedure of Dimpleplasty
Dimpleplasty is done on an outpatient basis, which means you can go home on the same day of the surgery and don't need a hospital admission. Just go to your surgeon's office, get the surgery done in 30 minutes, and go home! It's that simple & quick.
It can take a couple of days to a few weeks for surgically made dimples to look natural. At first, the dimple will be visible when you are not smiling. Only after full recovery, the dimples will appear only when you smile.
Here are the surgical steps to this procedure:
Your surgeon will apply a topical anesthetic to the area of the skin. It will ensure that you don't feel any discomfort or pain during the surgery.
The surgeon will then use a small instrument to manually make an incision in your skin to create a dimple, depending upon where you want the dimple. The surgeon will perform this on the inside of your cheek so there is no scarring on your skin.
A suture will be passed through after making the incision. It connects your skin to the underlying muscle, creating a dimple.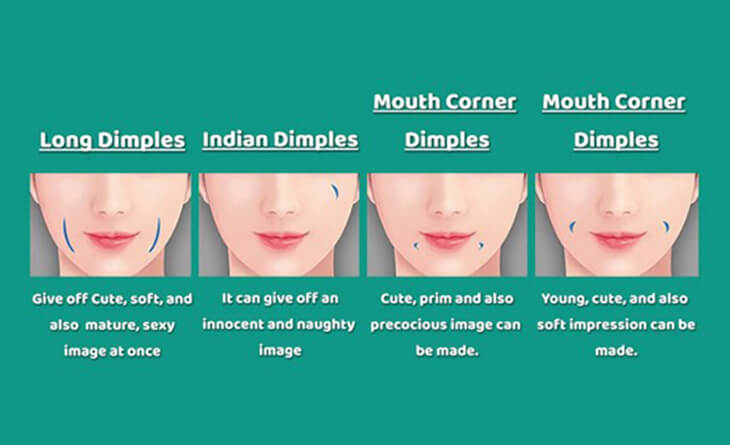 Have questions or want to get started? We are ready to help you with a smile!
Who qualifies for the procedure?
Dimpleplasty or dimple creation is a surgery that anyone can get if they desire to have dimples on their cheeks. However, there are a few things that are important to consider before you can get it done.
Good physical health is essential for Dimpleplasty. Both men and women can get this surgery done, and it can be on one or both sides.
During the consultation, your surgeon will want to know if you have any medical conditions and your expectations of this surgery's results. After the discussion, it will be established if you can get the surgery done or not.
This surgery can break up the cheek's fullness and lead to narrow contours, so if you have round cheeks, you can get a Dimpleplasty.
Enhance the Dimple
Dimples are a natural facial trait that is a defect in the human body. However, it is considered as one of the rare beauty marks. Dimples can be found on the bottoms of your cheeks, chin, and lower back.
All dimples are different, and so while you get the surgery done, you can decide how deep you want your dimple to be.
For more enhanced dimples, the surgeon will remove a small chunk of soft tissue from the inside of your cheek. The sutures placed inside your cheek are dissolvable, so you don't need to come back to get them removed.
Dimple Removal
While most people get Dimpleplasty surgery to get dimples, you can also get surgery for dimple removal.
For dimple removal, the surgeon will surgically separate the skin from the underlying muscle in this procedure. However, this results in a slight depression, which can be removed with the addition of fillers.
So, with Dimpleplasty, you can get dimples created as well as removed. You don't need to worry about any scarring or discomfort as the surgery is performed on the inside of the cheeks. The results are as per the patient's request.
Where and by whom should you get Dimpleplasty?
Although certified dermatologists or cosmetologist can also perform this type of surgery, it is better to get it done by a board-certified plastic surgeon. As Dr. Rajat Gupta says, the surgeon and the center where you get the surgery are necessary to determine the final result's quality.
Therefore, you must make sure that the following aspects are satisfied:
The surgeon
The center
The techniques of surgery
Before getting the surgery done, get a consultation, and be sure that you want the surgery to be done.
How long does it take to recover?
The recovery after a Dimpleplasty is relatively simple. The patient does not need to stay in a hospital after the surgery and can go home to continue their daily activities as well. You can return to work and resume normal day to day activities from the next day itself.
Soon after the procedure, you might experience a few side effects, such as:
Mild swelling for a few days
Bleeding in the treated area
Low risk of infection
However, if done by an experienced board certified plastic surgeon, these changes are very low and with proper aftercare, as suggested by your surgeon, you will be able to recover quickly.
Use ice packs to reduce any swelling in the cheeks. Take prescribed medicines as instructed by the surgeon to recover faster.
To reduce any risk of infections, use an antiseptic mouthwash, and take proper care of the treated area.
Avoid extreme facial expressions while you recover from the surgery.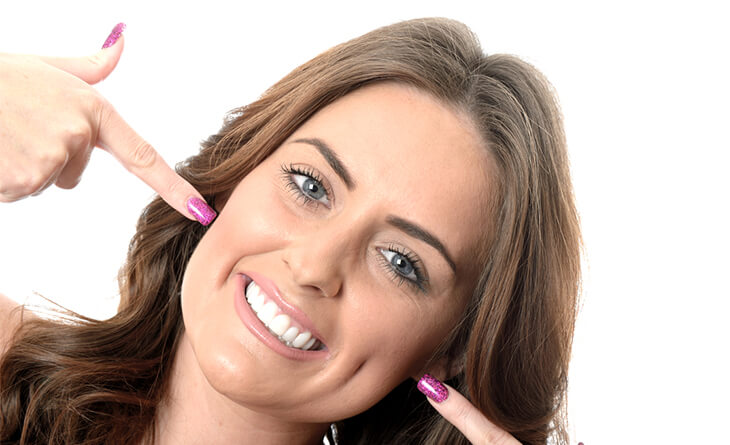 Benefits of Dimpleplasty
Dimpleplasty is becoming a standard cosmetic treatment as the millennials are opting to get surgically treated dimples.
If you desire to get dimples, the below benefits are why you should consider getting a dimple creation surgery:
The cosmetic surgery gives you natural-looking dimples on one or both sides, depending on your choice.
Safe and straightforward surgery
Painless procedure
The surgery rarely has any complications.
Quick recovery time
The surgery can be reversed, i.e., you can get the dimples removed by Dimpleplasty.
What can I expect from the surgery?
Here is a quick highlight of what to expect before, during, and after surgery:
Before the treatment
If you take blood-thinning medicines, then stop them for two weeks before the surgery.
Do not smoke a month prior to and after the surgery.
Do not eat or drink for 6 hours before the surgery.
During the treatment
The surgeon will mark your cheek for dimple placement.
The surgeon will give you a local anesthesia.
For surgery, the surgeon will create an incision on the inside of your cheeks.
After that, the dissolvable suture will be passed through the inside f the cheek to catch the underlying surface of the skin.
At last, the suture will be tied to create a dimple.
Immediately after the treatment
You might notice swelling and redness on the inside of the cheeks. To avoid any complications, you'll have to take a liquid diet.
1-5 days after the treatment
You might still have mild swelling and redness. However, you can return to normal activities and a regular diet.
1-2 weeks after the treatment
You can resume regular dental care.
However, you must avoid any strenuous facial activity for at least two weeks.
The final results will be visible after two months.
Results
Dimples will be noticeable after surgery, even when you don't smile. It will take a few days to weeks for the results of the surgery to look natural, i.e. the dimples will only show when you smile. These dimples will be permanent. However, Dimpleplasty can also be done to remove dimples.
Consult Dr. Rajat Gupta for Further Details
We understand that you might be nervous about getting a Dimpleplasty. Although we have covered all the necessary queries and doubts that you might have about the procedure, having further doubts is only natural.
Getting cosmetic surgery is personal, and it can be challenging to make decisions. This is why we invite you to visit or contact Dr. Gupta for any queries that you may have regarding the Dimpleplasty surgery procedure.
Dr. Rajat Gupta is a board-certified surgeon who operates from a well-equipped center like RG Aesthetics&Rosewalk Healthcare. He will be pleased to answer all your questions.
He is a proficient surgeon, and uses only state-of-the-art technology. Dr. Gupta ensures to keep updates about all the latest developments in the cosmetic surgery industry.

Dr. Rajat Gupta
MBBS, MS, DNB(Gen. Surg.),
DNB (Plastic Surgery)
Dr. Rajat Gupta is a board certified plastic surgeon in India with 10 years of experience to back his expertise in the domain of aesthetic surgeries.
Having completed his training from Maulana Azad Medical College and equipped with a thorough understanding of aesthetic needs of people, Dr. Gupta strives to offer the best remedies and cosmetic procedures outfitted with the latest technology to the aspirants in India and across the globe. To book an appointment, call: +91-9251711711 or email: contact@drrajatgupta.com