What is 360 Liposculpture?
Dr Rajat Gupta
It's simpler than ever to achieve the stunning curves and trim figure you've always desired! 360 Liposculpture, also known as 360 Liposuction procedure, is a cosmetic procedure that removes fat cells from certain body parts, producing smoother, thinner contours that give the appearance of a more toned physique.
Traditional liposuction targets a single location at a time, but Lipo 360 can simultaneously target many areas of the belly. This is the main distinction between the two types of liposuction. With Lipo 360, circular liposuction is used in a 360-degree fashion, making the process more thorough and effective.
Keep reading to understand the different aspects of 360 Liposculpture.
360 Liposuction Procedure for a Sleeker Body!
An all-encompassing liposuction technique called Lipo 360 is utilised to sculpt and shape the abdomen in all directions. Treatment options include:
The lower and middle back
Both sides of the flanks
The upper and lower abdominals
Dr Rajat Gupta uses the finest cosmetic surgery techniques to provide a wide variety of liposuction operations intended to lift, sculpt, and contour your body. The capacity to provide you with the desired personalised outcomes truly distinguishes this process.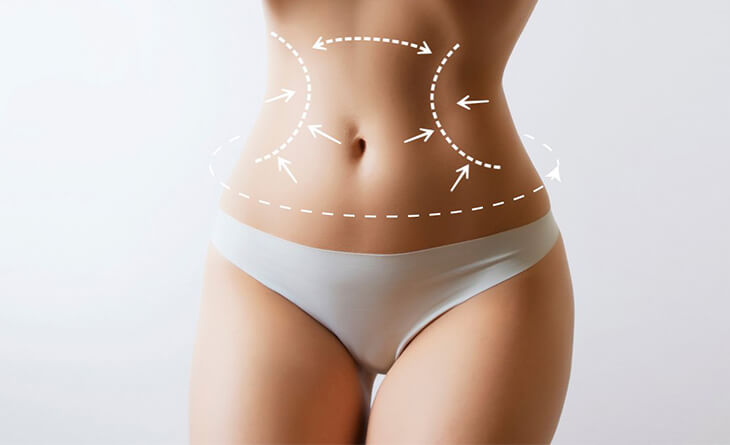 Have questions or want to get started? We are ready to help you with a smile!
Perks of 360 Liposculpture/Liposuction Procedure
The key advantage that 360-degree liposuction offers over other types of liposuction is that it is results-driven. Traditional liposuction does not consider the final body proportions, only the overall amount of fat that has been removed. The primary goal of the conventional approach is more than the last profile and appearance. For people who want a better-shaped body in less time, circumferential liposuction also yields more specific results.
The removal of body fat is the primary goal of liposuction. However, Dr Rajat Gupta will also focus on liposculpture. This means that the surgeon will sculpt and restructure the excess fat deposits to create a curvier silhouette and remove the fat cells from the abdomen.
Results Post 360 Liposculpture
The recovery time after Lipo 360 is quite quick. Most patients may resume their regular activities and responsibilities in only a few days, and there is very little downtime.
While most people only need a little recovery time after surgery, this might vary from patient to patient. You should talk to your plastic surgery specialist in Delhi and adhere to his post-operative recommendations if you want the best outcomes.
Recovery Timeline
The recovery period after Lipo 360 is brief; most patients can resume their regular activities in a few days. But like with any surgical operation, recovery times might differ, and adhering to post-operative recommendations is crucial.
To ensure you get the greatest results and heal quickly, your doctor will give you detailed instructions to follow. After your surgery, you should plan to rest and avoid excessive activity because your body needs time to heal.
With Lipo 360, you can achieve the curves you've always desired. The process begins with a consultation with Dr Rajat Gupta, one of the best plastic surgery specialists in Delhi. You will talk about the outcomes you want and have the chance to ask any questions during your session.
Call us at +91-9251711711 to begin your surgical journey immediately.

Dr. Rajat Gupta
MBBS, MS, DNB(Gen. Surg.),
DNB (Plastic Surgery)
Dr. Rajat Gupta is a board certified plastic surgeon in India with 13 years of experience to back his expertise in the domain of aesthetic surgeries.
Having completed his training from Maulana Azad Medical College and equipped with a thorough understanding of aesthetic needs of people, Dr. Gupta strives to offer the best remedies and cosmetic procedures outfitted with the latest technology to the aspirants in India and across the globe. To book an appointment, call: +91-9251711711 or email: contact@drrajatgupta.com