Various Techniques of Hair Transplant That Work Wonders!
Dr Rajat Gupta
Untimely baldness is a troublesome disorder for many!
People suffering from the same look for alternatives and remedies. There are many temporary and medicine based solutions to it, but the most effective and permanent solution is Hair Transplant.
Let us take a look at the procedure and various techniques used for hair transplants so that you can make a well-informed decision and reap the optimum benefits.
How would you define Hair Transplant procedure?
Hair transplantation is a procedure where grafts or follicles are removed from the back of the head (they are more resistant to aging and hormonal changes) and are placed in the areas of baldness. This technique of shifting the hair growth from area to another is broadly known as Hair Transplantation.
There are three major techniques used for Hair Transplantation:
FUT – Follicular Unit Transplantation
FUE – Follicular Unit Extraction
DHT – Direct Hair Transplant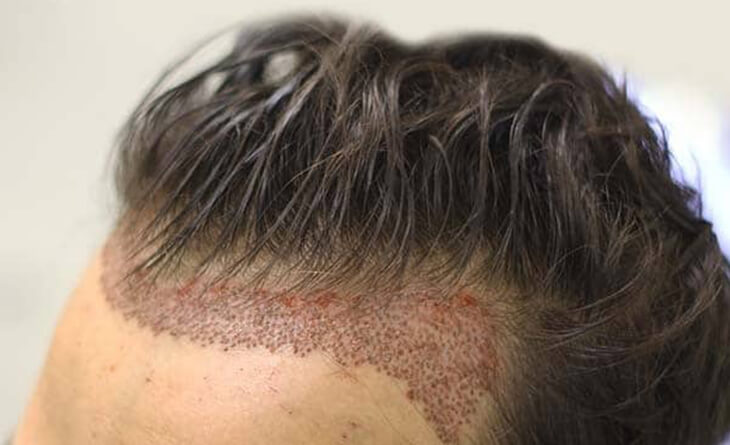 Have questions or want to get started? We are ready to help you with a smile!
FUT method involves cutting off a strip of scalp from the back of the head and then dissecting it into individual grafts to achieve a set for the bald area. This method is suitable for people who have larger areas of baldness and would like it covered in a single sitting. People should not mind cuts, stitches and longer recovery period if they opt for this method.
In FUE, individual follicular units are extracted one by one from the back of the head and this is achieved through a tiny specialized machine. The process is quite minute and takes hours to get completed. But it is a painless procedure as the area is numbed by local anesthesia. People with smaller areas of baldness can go for this method if they decide to sport shorter hairstyles post surgery. This is a less invasive procedure and involves minimum cuts and stitches on the scalp. This offers faster recovery too.
Direct Hair Transfer (DHT) is an advanced form of the FUE technique. Contrary to the conventional FUE procedure, the follicular units in DHT are extracted individually from the donor area without the use of a motor and with the help of a manual extractor and implanted with a patented device that is called a transplanter without the creation of reception holes.
At RG Aesthetics, our team of renowned plastic surgeons and hair transplant surgeons will examine your condition and recommend the right technique for you. RG Aesthetics is the only clinic in Delhi to have all three hair transplant techniques under one roof. The surgeons here may use one or a combination of techniques for the best results.

Dr. Rajat Gupta
MBBS, MS, DNB(Gen. Surg.),
DNB (Plastic Surgery)
Dr. Rajat Gupta is a board certified plastic surgeon in India with 10 years of experience to back his expertise in the domain of aesthetic surgeries.
Having completed his training from Maulana Azad Medical College and equipped with a thorough understanding of aesthetic needs of people, Dr. Gupta strives to offer the best remedies and cosmetic procedures outfitted with the latest technology to the aspirants in India and across the globe. To book an appointment, call: +91-9251711711 or email: contact@drrajatgupta.com