Vaginal Tightening – Have A Higher Self Esteem and A Fulfilling Life
Dr Rajat Gupta
Everything could be treated with ease due to the massive advancement observed in the medical industry. Cosmetic surgeries are definitely a boon to the humankind. With proper assistance, you are gifted to alter the various features in the body effortlessly.
Loss of vaginal shape is a common issue with women. The reasons for this could be anyone from medical complications since birth, hormonal imbalances developed during pregnancy and post-childbirth, and ageing. The vagina loses its shape, structure, and elasticity. The loss of shape causes discomfort, displeasure during intimate moments and a great loss of self-esteem too. There are many products or natural remedies available to ensure the tightening of the vagina. However, it takes many years to attain the desired vaginal tightness. Even if you obtain some tightness, it is generally temporary. Hence, it makes absolute sense to opt for a surgical procedure to achieve excellent vaginal shape and structure. Vaginal Tightening or Vaginoplasty is an effective surgical procedure to these issues, which helps to regain the vaginal shape and confidence in self.
Vaginoplasty is nothing but a vaginal tightening procedure through which you will be able to enjoy your sexual activities. But that's not the only advantage of the procedure. Few patients might feel a urinary leakage while coughing or laughing. By obtaining the vaginal tightening procedure, you will be able to free yourself from the embarrassment caused by urinary leakage. The procedure also helps in the opening of the vagina to improve the structure and elasticity. Post the procedure; the internal vaginal walls also get firmer, resulting in better friction and sensation during intercourse. At RG Aesthetics, board-certified surgeon Dr. Rajat Gupta and his experienced team offer Vaginal Tightening for complete rejuvenation of the vagina by replenishing and tightening vaginal walls.
Have questions or want to get started? We are ready to help you with a smile!
Who Can Get Vaginoplasty?
Vaginoplasty could be opted by anyone. If you suffer from any medical conditions, it is necessary for you to disclose all the information related to your medical history to the specialists well in advance. This would allow the surgeons to take a well-informed decision and produce the result with utmost perfection. Our surgeons are concerned about your safety and thoroughly review your health state during the consultation itself. Anyone who is suffering from the below conditions can opt for Vaginoplasty.
Excessive pain during sexual intercourse.
Increased Vaginal Dryness.
Recurring Vaginal Infections.
Frequent Urinary Leakage.
The Procedure
Vaginoplasty is an extremely straightforward procedure and you don't have to be concerned about any side-effects. Our surgeons are extremely friendly and explain the procedure clearly to you. If you have any doubts, please make sure to get your questions clarified during the consultation session itself. Our renowned surgeons would clearly explain all about the procedure with utmost transparency to you during the consultation. The amount of tightening that is required is determined after a complete consultation with the surgeon.
Your surgeon uses a pie-shaped wedge to mark the extra skin that needs to be removed from inside the vagina. Then strong sutures are used to tighten the tissues. After this, the mucosal skin is sutured closed. If there is any protruding external skin, this is also reduced for a more aesthetic result.
Patients experience 1-2 weeks of downtime. After recovery, they usually feel enhanced sexual satisfaction.
Post Surgery Care
The stitches used for the surgery are dissolvable. Hence, you don't have to worry about removing the stitches post the surgery. It is extremely essential for the patients to thoroughly follow the guidelines offered provided by the surgeons to ensure a swift recovery. Soon after the surgery, an ointment would be applied on the sanitary napkin, and you would be made to wear it. This plays a significant role in commencing the healing process instantaneously. You don't have to take many breaks from work as well. You can join the work within 3 days after the surgery. You might feel slight discomfort or pain for a couple of days which would eventually subside as the days pass by. It is absolutely normal to experience slight bleeding or swelling at the initial stage. You don't have to be concerned about any side-effects. However, if you experience more bleeding or swelling persists, don't hesitate to reach out to the surgeons immediately. We offer extensive support to all our patients round the clock.
Let's see a few of the crucial things to be followed after the surgery to speed up the recovery process. Following the below things would ensure a swift recovery.
Make sure to clean the vagina daily twice a day.
You are not supposed to indulge in sexual intercourse.
Make sure to use sanitary napkins alone. You should refrain from using tampons.
Wear loose clothes and stay away from wearing any tight clothes.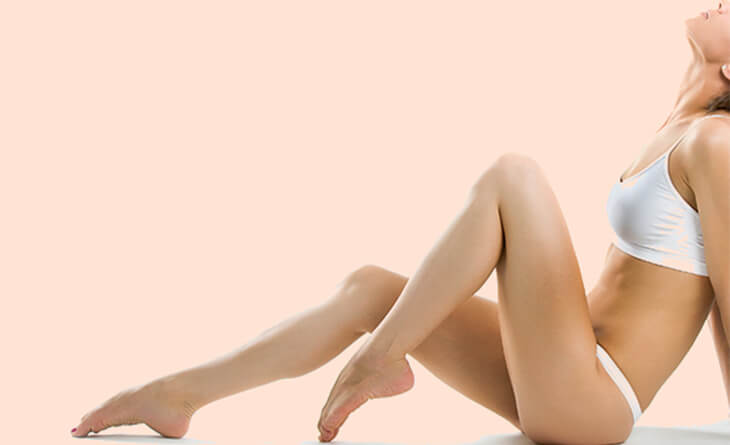 Is there Any Non-Surgical Procedure Available?
Our surgeons, at RG Aesthetics, don't suggest surgeries to all the patients. Our specialists thoroughly analyze the patients during the consultation and based on the level of tightening required might suggest a non-surgical procedure. Not everyone has to go under a knife to tighten their vagina. ThermiVA is a straightforward radiofrequency procedure which is employed extensively to achieve vaginal tightening.
ThermiVA – Radio Frequency Energy for Vaginal Improvement
During the procedure, Dr. Rajat Gupta also uses ThermiVa, a radio frequency enabled device by Arvati, for vaginal tissue regeneration. Application of Radio Frequency (RF) energy helps stimulate the cellular regeneration enabling the production and functioning of epidermal and stromal cells in the vaginal skin. It also promotes submucosal neocollagenesis and release of tissue growth factors (FGF2) to trigger new collagen synthesis and angiogenesis. This considerably improves the collagen density in the vaginal skin, vascularity, fibroblasts, elastic fibres and nerve fibre density. Thus, ThermiVA is a highly sophisticated procedure that improves the overall maturation, basal layer organization, and rete ridge architecture of the vaginal structure. The overall functioning and look of the vagina is enhanced manifolds.
Vaginal tightening using ThermiVA that facilitates vaginal tissue regeneration offers a solution for both cosmetic and medical issues. It helps women to overcome discomfort, emotional insecurity, displeasure, and pain. It is an effective remedy to regain vaginal youth. The procedure is completed in 3 to 4 hours and comes with a quick recovery period. You can start resuming the work by resting for a couple of days. You wouldn't witness the results right away. But you would be gifted to observe the results in just 30 days.

Dr. Rajat Gupta
MBBS, MS, DNB(Gen. Surg.),
DNB (Plastic Surgery)
Dr. Rajat Gupta is a board certified plastic surgeon in India with 10 years of experience to back his expertise in the domain of aesthetic surgeries.
Having completed his training from Maulana Azad Medical College and equipped with a thorough understanding of aesthetic needs of people, Dr. Gupta strives to offer the best remedies and cosmetic procedures outfitted with the latest technology to the aspirants in India and across the globe. To book an appointment, call: +91-9251711711 or email: contact@drrajatgupta.com