Lift up your lift with Buttock Augmentation Procedure
Dr Rajat Gupta
Buttock augmentation is also popularly known as Gluteal augmentation, which is used to improve the buttocks' contour, size, and/or shape. The procedure involves two separate techniques, implants and fat grafting.
Amongst the other corrective plastic surgeries that we have today, people consider buttock augmentation a bit riskier because it is related to deeper fat grafting than intended. However, a certified plastic surgeon can eliminate every risk while performing the surgery at a fully equipped & advanced clinical facility.
At RG Aesthetics, we offer the safest buttock augmentation technique called Expansion Vibration Lipofilling (EVL). Dr Rajat Gupta performs this newest EVL technique using state-of-the-art equipment to achieve better volume control and defined shape change during large-volume fat transplantation.
This method ensures complete patient safety. At RG Aesthetics, we use highly sophisticated power-assisted liposuction technology. Instead of suctioning out the fat, we use the MicroAire machine to reinsert the fat. This minimally traumatic and precise method offers the surgeons tremendous control, making buttock augmentation a risk-free procedure with desirable results.
The Safety Factor of Fat Grafting
Fat grafting technique remains the best procedure for buttock augmentation as it includes removing excess fat from the patient's own body. It allows the patient to get a twofold advantage – excess fat is eliminated, and the ideal body contours are made. It further improves its silhouette and body shape.
Combining the advantages and the fact that this fat is easily acceptable by your body since it comes from you, ensures a completely safe and secure procedure.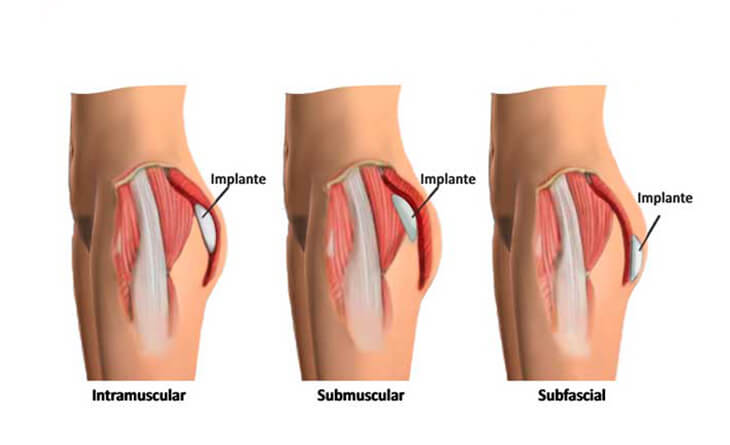 Have questions or want to get started? We are ready to help you with a smile!
How Is EVL Performed?
Expansion Vibration Lipofilling, in short, known as EVL is a procedure performed using 4-5 mm angles cannulas that are attached to a power-assisted liposuction unit. The power-assisted tunnelization in a multi-directional fashion is used to prepare the recipient site matrix. This process helps to make enough space for fat transfer and restricts the size of injected fat lobules.
The tubes connected to the cannula work as a conduit to push fat out of the tip. Fat flow is induced by the use of a peristaltic pump from a canister loaded up with fat. As such, simultaneous filling, development, and shaping could be performed consistently.
Why Is EVL Such a Safe Procedure?
EVL allows expansion for the treatment-site to create a larger space, and the basket cannulas help separate and equalize tissue. The cannula has a large diameter, making it more significant as a blunt tip is less likely to perforate a venous structure. The fixed-angled cannula can be rotated to build cannula excursion and effectiveness using less passes, and permits it to be situated superficially to limit deeper tissue penetration.
Simultaneously, fat is deposited into the extended area with the basket cannula, successfully filling in as a stent followed by immediate deposition of the graft to occupy the stented space. Likewise, the use of vibration (motions) takes into consideration the homogeneous distribution of fat lobules. More thorough and dispersed fat gives more surface area contact between grafted fat lobules and recipient tissue leading to greater fat survival.
Butt Lift Procedure
The butt lift is a popular fat transfer surgical procedure that changes the buttocks' size and shapes without silicone implants. Extra fat is eliminated using the liposuction technique, and a bit of this fat is then grafted into the buttock. A large volume of donor fat is expected to accomplish a satisfying gluteal shape.
Depending upon the patient's body size and gluteal dimensions, injection volumes range from 450 to 1100 mL or more for every side. Conventional methods for injection of such large volumes of fat require long operating hours and are related to surgeon fatigue and morbidities in the patient. So, came the idea of Expansion Vibration Lipofilling.
This method has since reformed cosmetic surgery practice in India today!
Who Qualifies For The Procedure?
You might be a candidate for buttock augmentation if:
You are strong without physical ailments or any diseases that increase the risk of the surgery
You have an uplifting standpoint and practical objectives for what buttock augmentation surgery can achieve
You are irritated by the fact that your butt is really small.
You are not satisfied with the roundness or general shape of your butt
Your butt is topsy-turvy
You have significant delicate tissue separation in the gluteal region
You are a nonsmokers
You are an individual focused on living a solid way of life with appropriate nourishment and wellness
Where and by whom should you get Buttock Augmentation Surgery?
Cosmetic or Plastic surgeons are trained to perform this type of surgery. As our board-certified expert Dr Rajat Gupta says, the surgeon and the centre where you get the surgery are necessary to determine the final result and recovery period.
Therefore, you must make sure that the following aspects are satisfied:
The surgeon
The centre
The techniques of surgery
Benefits Of Buttock Augmentation
Patients seeking rejuvenation of their buttocks have several benefits, including:
Improved or restored volume
Lift of the lower buttocks
Better shape and contour
Less visibility of cellulite
Clothing looks and fits better
Greater satisfaction and confidence with the appearance
Better body proportion especially when combined with a tummy tuck or liposuction
What To Expect From The Surgery?
You may have some swelling, bruising & discomfort in the first 24-48 hours. It is only temporary and will go as the recovery proceeds.
You can start working within a week and exercise within a month or as per your surgeon's advice.
Avoid sudden movements, lifting weights, etc., for approximately 2-4 weeks.
Use a compression garment for a minimum of 6 weeks after the surgery for the buttocks to maintain the shape achieved immediately after the surgery.
After a month, any bruising, discomfort, or swelling will disappear, and you will feel normal.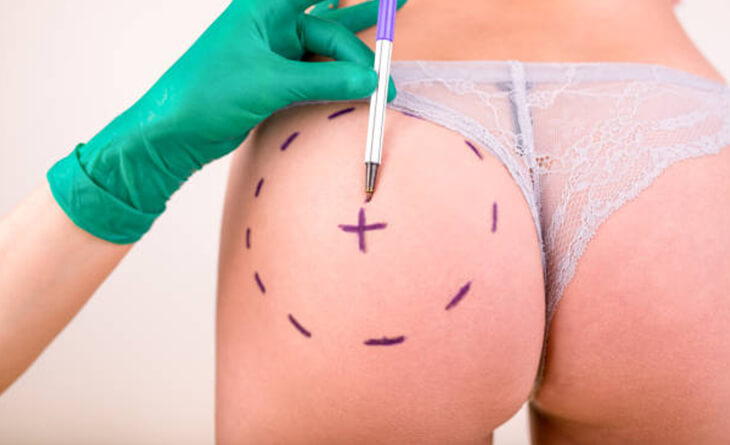 Results Of The Procedure
Under typical conditions, after an effective fat transfer buttock augmentation, the fat inserted will remain there for the rest of your life. Although the technique improves your buttocks' shape and form, you should make changes in your lifestyle to get long-lasting results. A healthy eating regimen and exercise routine can strengthen your body to keep up the results of the surgery.
Go for regular follow-ups as it's imperative to revisit your plastic surgeon for follow-ups at recommended times, and at whatever point you notice any adjustments in your buttocks.
Consult Dr Rajat Gupta for Further Details
With buttock augmentation, it's about deep fat grafting, and invasive surgery is enough reason for being skeptical. Although we have covered all the necessary queries and doubts that you might have about the procedure, having further doubts is only natural.
Getting cosmetic surgery is personal, and it can be challenging to make decisions. It is why we invite you to visit or contact Dr Gupta for any queries that you may have regarding the buttock augmentation surgery procedure.
Dr Rajat Gupta is a board-certified plastic surgeon who operates from a well-equipped centre, RG Aesthetics&Rosewalk Healthcare.
He is a proficient surgeon, and uses FDA approved state-of-the-art technology. Dr. Gupta ensures to keep updates about all the latest developments in the cosmetic surgery industry and invests in latest technologies available for the best results and speedy recovery.

Dr. Rajat Gupta
MBBS, MS, DNB(Gen. Surg.),
DNB (Plastic Surgery)
Dr. Rajat Gupta is a board certified plastic surgeon in India with 10 years of experience to back his expertise in the domain of aesthetic surgeries.
Having completed his training from Maulana Azad Medical College and equipped with a thorough understanding of aesthetic needs of people, Dr. Gupta strives to offer the best remedies and cosmetic procedures outfitted with the latest technology to the aspirants in India and across the globe. To book an appointment, call: +91-9251711711 or email: contact@drrajatgupta.com